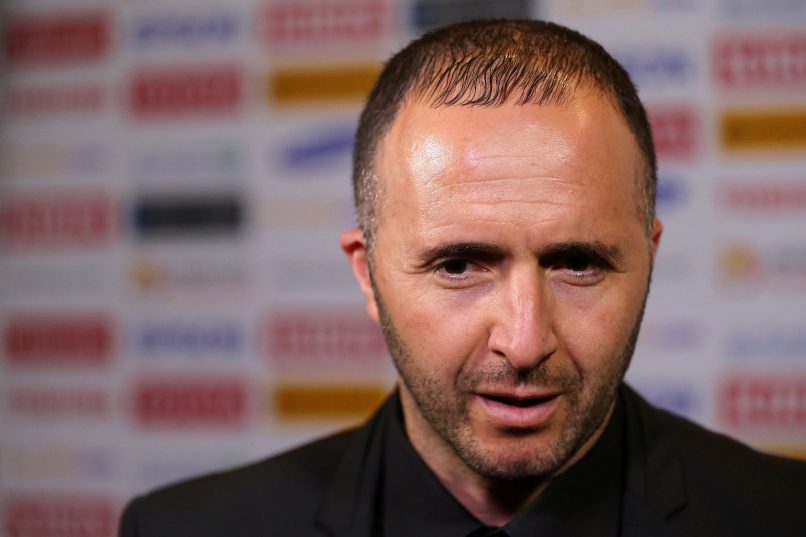 Algeria manager Djamel Belmadi says Nice advise African players to not join national teams
Speaking to RMC Sport this afternoon in the wake of striker Andy Delort's withdrawal from the national team, Algeria manager Djamel Belmadi has hit out at the Nice management.
After dismissing Delort's desire to prioritise his club as "the joke of the year", the former midfielder goes on to claim that his club actively tell their African internationals to not join up with their national teams. According to Belmadi, this includes Gabon's Mario Lemina and Algeria's Youcef Atal, while Islam Slimani also refused to do so in a call with director Julien Fournier this summer. Contacted by RMC last week, Les Aiglons had denied the existence of such a clause in any document, or of any verbal agreement with their players.
"It's the big joke of the year. Either it's massive stupidity, or it's gall that knows no bounds. It's a serious decision, he should have first spoken to the Algerian press and people. He says he's going to put a pause on the national team and that he's prioritising his club because of the competition there. He speaks to me about competition at Nice, but he doesn't accept the one in the national team."
"Without wanting to snitch, I spoke with the Director of Sport of Nice, Julien Fournier, who called me. He said, "we tell our players [to not join up with their national team]". Even to Youcef Atal, who's already in the national team. He told him, "we don't want you to go join up with the national team". At least he's clear about it, but he doesn't have the right to do it, it's in the FIFA schedule. I told him: "From an ethical standpoint, what you're doing is disgusting, you are not showing respect to the countries, to the national teams, and to the African continent. If it's orally, you do what you want, but ethically speaking I don't like what you're doing.""