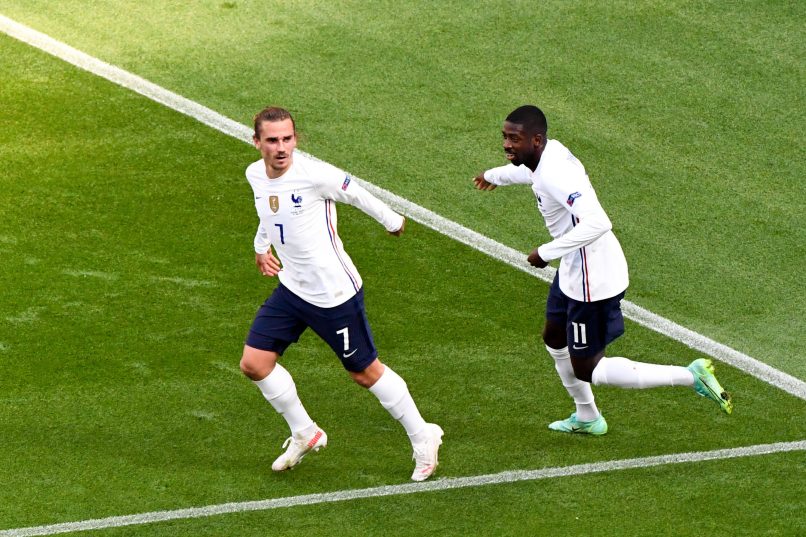 Antoine Griezmann & Ousmane Dembélé forced to apologise following allegations of racism against Asian hotel workers
Barcelona and France duo Antoine Griezmann and Ousmane Dembélé have both taken to social media to apologise after a Snapchat story video from 2019 emerged over the weekend, where the duo are seen in Japan with Barcelona in their hotel room during a pre-season tour, appearing to make racist comments in French about the individuals who had to come to the room to fix their TV.
In the offending video, Dembélé appears to be making fun of Asian technicians in a hotel, during a tour of Japan and China with his club. He is accompanied by his teammate in club and in selection Antoine Griezmann. "All these dirty faces… To play PES, my brother…" says the ex-Rennes man first, with staff having apparently been called upon to come to take care of a problem with the video game.
Griezmann seems to be amused by Dembélé, who continues: "Oh damn the language! Are you advanced or not advanced in your country?"
Griezmann is also alleged to have used the term "ching chong."
Ousmane Dembélé posted a message on Instagram this afternoon:
"Hello to all. In recent times, a private video from 2019 has been circulating on social media. There is a scene in Japan. It could have happened anywhere on the planet. I would have used the same expressions. I was not targeting any race or community. Sometimes I use these sorts of expressions in private, with my friends, no matter their origin. This video is now public… I present my sincerest apologies."
Antoine Griezmann added on Twitter:
"I have always fought against all types of discrimination. In recent days, certain people want to make me out to be a man that I am not. I refute strongly the accusations against me and I am sorry if I might have offended my Japanese friends."