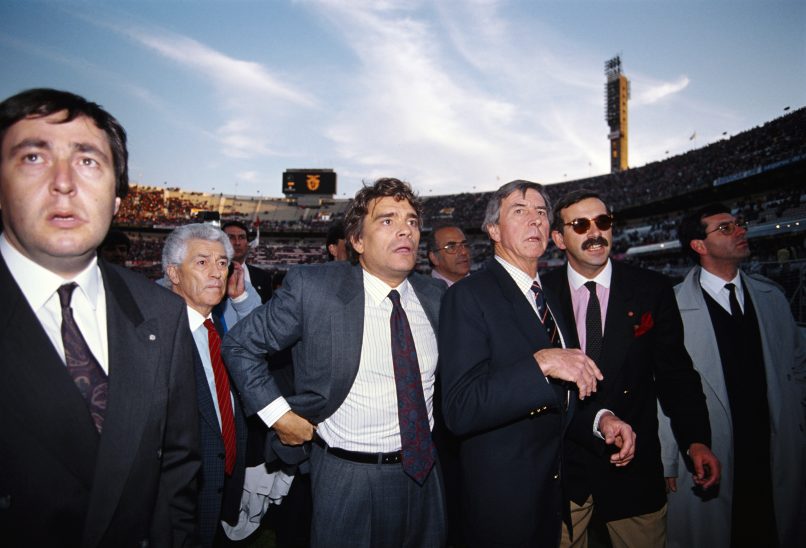 Bernard Tapie's most iconic quotes – from Bielsa to Beckenbauer, Deschamps to Maradona
As part of their 20-page tribute to the late Bernard Tapie following the former Marseille president's passing yesterday, L'Équipe have published a compilation of some of the businessman's most iconic quotes.
Tapie, whose figure in France extended far beyond football – into politics, media and banking – was never one to shy away from memorable one-liners, with his reputation for plain speaking a key part of his cult status. Tributes have been pouring in since yesterday from both the footballing world and French society in general, as news emerged in the morning of his passing at 78.
On watching his Marseille players lose to Strasbourg in 1986, right after taking over
"I never would have thought they'd be this bad!"
On midfielder Didier Deschamps refusing to leave for PSG despite Tapie pushing him out 
"I like guys that stand their ground against me."
On defender Basile Boli complaining about a late payment
"I am capable of sending anyone to the third division, that includes Boli."
On why he hadn't found a club for Éric Cantona, who had been suspended by OM in 1989
"Because nobody wants Eric Cantona."
On his efforts to sign Diego Maradona from Napoli in 1989
"Even a big, big Maradona is worth more than a small player"
After Marcelo Bielsa publicly criticised then-OM president Vincent Labrune in 2014
"Who does Bielsa think he is? When you are at Marseille, a club which has a completely different honours list compared to his, you act properly. I would have sacked him within seconds."
On Javier Clemente's sacking in 2001
"I haven't had the time to learn Spanish."
On bringing in and then sacking Franz Beckenbauer as manager in 1990/91
"Beckenbauer is the best in the world – with the Germans! And who would have had the balls to fire the World Cup winner after two months, if not me?"
On Lyon owner Jean-Michel Aulas
"Jean-Michel Aulas has one fault – that he didn't listen to my advice. I told him multiple times to not sell his best players two seasons running. He didn't listen to me."
On the Valenciennes-Marseille match-fixing scandal
"If instead of Valenciennes-Marseille it had been Valenciennes-Monaco, it would have only lasted a week."
On Guy Roux [long-time Auxerre manager]
"Guy Roux is the biggest hypocrite in French football." [December 1993]
"Guy Roux, Jean-Claude Suaudeau, Luis Fernandez, those are football men, nothing to do with the mummies you sometimes see on the touchline." [December 1994]
On France's elimination at the 2010 World Cup
"Les Bleus deserved a kick up the arse more than a call-up to the parliament."
And various more:
"When you're against the tide and you swim quickly, you go backwards less than others."
"I prefer working than having a girl in my bed."
"People know I am a wheeler-dealer, but it's not dangerous because I wear it on face – I'm not fooling anyone."