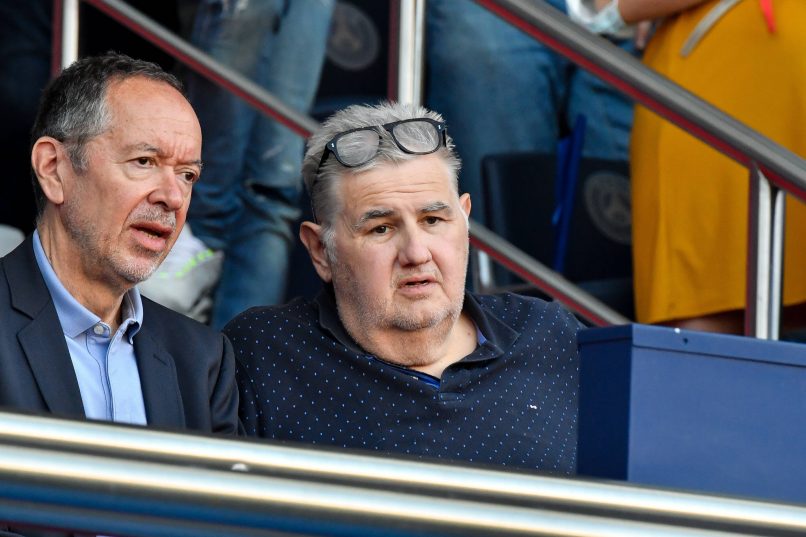 Canal + internal investigation reveals seven alleged victims of Pierre Ménès
Les Jours report that seven witness accounts have now been heard following an internal investigation into former Canal + pundit Pierre Ménès' inappropriate behaviour during his time with the channel, which included accusations of sexual harassment of female colleagues.
Following last year's documentary Je ne suis pas une salope, je suis une journaliste produced by journalist Marie Portolano, Ménès had found himself in the middle of a controversy after a section he appeared in was taken off by Canal + from the final cut, before being showed the next day. In the extract, the pundit tells Portolano that he didn't remember lifting her skirt during an episode in 2016.
The internal investigation carried out by the channel in the aftermath to the documentary, of which an oral report was given to the company management and employee unions in July, saw a total of seven testimonies given by seven people claiming to be victims of Ménès and an additional 12 witnesses come forward. The employment inspectors are now said to have begun a report to be filed to judicial authorities.
Speaking as he launched his new YouTube channel, Ménès had claimed that there was now an "exacerbated feminism which for some has turned into terrorism", adding that he had not yet been the subject of a formal complaint yet.
Ménès was also criticised with regard to his behaviour towards then-colleagues Isabelle Moreau and Francesca Antoniotti, who he had forcibly kissed while on air during his time at Canal +. While the channel first gave him the chance to – clumsily – defend himself in its flagship programme Touche pas à mon poste, he went on to leave the channel altogether this summer.