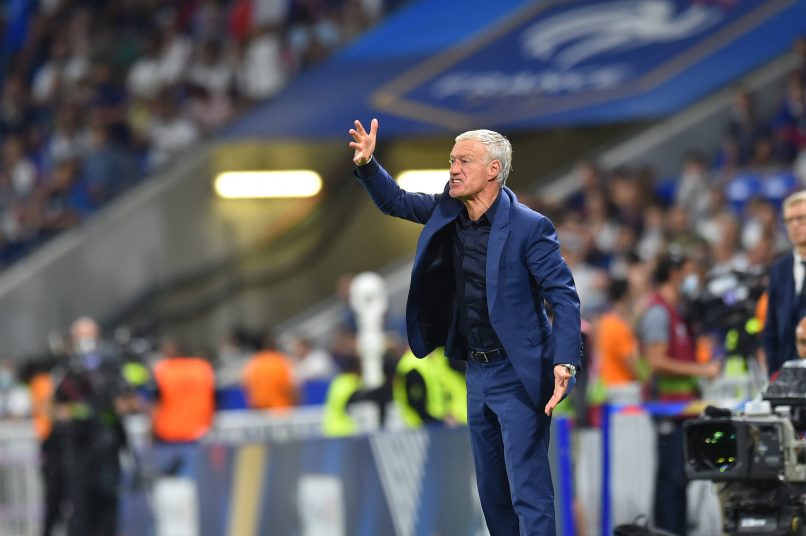 Didier Deschamps on France's attacking line: "I would have preferred to have Kylian Mbappé."
Speaking after France's 2-0 win over Finland in Lyon to close out the September international break, Didier Deschamps reacted to his team's return to winning ways after a pair of difficult draws against Ukraine and Bosnia & Herzegovina.
His words transcribed in Le Parisien, the manager in particular underlined the partnership between Karim Benzema and Antoine Griezmann, with the latter scoring a double and the Real Madrid playing man a crucial part in what was a more incisive attacking performance from Les Bleus. Deschamps also underlined the importance of Kylian Mbappé, despite the PSG forward's absence.
On whether the performance is a relief
I wouldn't say I'm relieved, but I'm happy for the players and because of the result, which was vital in the race to qualifying. We did it in style in front of a great crowd. As much as I wasn't satisfied with the first two games, although not everything was negative, here the collective performance is more at the level that we're able to reach.
On Griezmann playing through the middle and his rapport with Benzema
Clearly his best position is through the middle, even if I wouldn't say that the link-up with Benzema wasn't good in the first match wasn't good. It could have been better. Tonight, it was good because these are two players that speak the same football. I don't want to take away from Anthony Martial either. We did what we had to do to create many chances – Antoine scored, Karim could have as well, but obviously the three offensive players were decisive.
On whether Kylian Mbappé's absence "freed up" Griezmann and Benzema in their positioning
If I could have had him, I would have preferred to have Kylian. Positioning is one thing, but Kylian's presence wouldn't have prevented that – he would have given us as much, if not more, quality. It's down to the complementarity between them. Kylian has his place in the trio I picked tonight. He wasn't here tonight, but hands-down I would prefer him to be here with us.