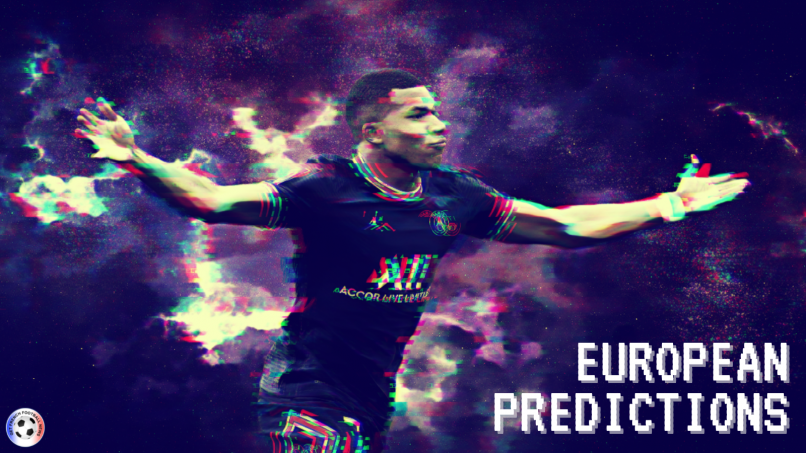 European Preview | Match, group and final European predictions for all six Ligue 1 representatives
LILLE – Wolfsburg, Champions League (Tuesday 8pm UK)
Lille have made a stuttering start to their title defence, winning just one of their opening five games despite escaping the summer transfer window relatively intact with keeper Mike Maignan (AC Milan) the only guaranteed starter to depart. New coach Jocelyn Gourvennec, a shock appointment after a poor recent Ligue 1 record, is attempting to replicate Christophe Galtier's title winning 4-4-2 set up but Lille have lacked intensity and spark so far. In an even group, Lille will, as a minimum, aim to be playing European football after Christmas and will likely fight for second behind Sevilla but may just lose out as a diminished squad struggles to balance European and Ligue 1 commitments.
Match prediction: Lille 1-1 Wolfsburg
Final group positions: 1 – Sevilla, 2 – Wolfsburg, 3 – Lille, 4 – Salzburg.
Final prediction: Europa League, Round of 16
Club Brugge – PSG, Champions League (Wednesday 8pm UK)
The trip to Brugge should be the first time Lionel Messi, Neymar and Kylian Mbappé are united on the pitch following the release of some enticing clips of their thrilling interplay in training. After a much depleted side beat Clermont at the weekend, PSG are still recovering what would be their first choice team but Mauricio Pochettino's strength in Paris to date has been in fashioning European results. Nevertheless, an open start to the season defensively will be a concern as will Manchester City's presence in the group after their suffocation of Paris in last season's semi-finals. The arrival of Messi, Achraf Hakimi, Sergio Ramos and co might tilt the balance in Paris' direction, however.
Match prediction: Brugge 0-4 PSG
Final group positions: 1 – PSG, 2 – Man. City, 3 – Leipzig, 4 – Brugge.
Final prediction: Champions League, winners
Lokomotiv Moscow – MARSEILLE, Europa League (Thursday 5.45pm UK)
Jorge Sampaoli's Marseille team is finally starting to resemble their manager's prowling, glaring all-action intensity after a slow start to the Argentiian's reign at the end of last season. Playing an almost impossibly gung-ho 3-6-1 with forwards Cengiz Ünder and Konrad de la Fuente as wing-backs and Dimitri Payet as a false nine, OM have been an electrifying watch this term. With a full crowd back at the Velodrome as part of arguably the continent's best footballing atmosphere hoping to roar their team home, as they did in the 2018 semi-final, Marseille could be a real threat. However, a tough draw is a sizable opening obstacle but anything is possible with this OM team.
Match prediction: Lokomotiv Moscow 2-2 Marseille
Final group positions: 1 – Lazio, 2 – Marseille, 3 – Galatasaray, 4 – Lokomotiv Moscow.
Final prediction: Europa League, quarter-finals
RENNES – Tottenham, Conference League (Thursday 5.45pm UK)
Incredibly, Rennes matched PSG for money spent in the transfer window this summer. Although PSG's free agent haul of Sergio Ramos, Lionel Messi, Gigi Donnarumma and Georginio Wijnaldum is a huge caveat to that fact, Rennes are arguably now a better side on paper than the one that made the Champions League for last season. Despite the loss of Eduardo Camavinga to Real Madrid they retain creativity and power in the David Beckham-esque Benjamin Bourigeaud, underrated sentinel Baptiste Santamaria and the guile of Flavien Tait, if not Camavinga's mobility. Skilful teenage winger Jérémy Doku's future could be next summer's major transfer saga and new striker Gaëtan Laborde is a reliable source of goals. Although the Conference League will likely be defined by which clubs drop in from the Europa League, Rennes will quietly fancy their chances of a run to at least the last eight. Coach Bruno Génésio has his faults but finding a way to win big games is not one of them.
Match prediction: Rennes 1-1 Tottenham
Final group positions: 1 – Tottenham, 2 – Rennes, 3 – Vitesse, 4 – Mura.
Final prediction: Conference League, quarter-finals
Rangers – LYON, Europa League (Thursday 8pm UK)
The departure of swaggering captain Memphis Depay left a gaping hole in Lyon's attack and at the heart of the OL team and an erratic start to the season has underlined the size of new coach Peter Bosz's task. Chief among Bosz's worries will be how open his side have been defensively, especially on the counter after a 3-3 draw with Clermont last month encapsulated OL's issues. Lyon raced into a 3-1 lead with fluid interplay and attacking intensity, showcasing the supreme quality of Lucas Paquetá, Bruno Guimarães Houssem Aouar and the instinct of revitalised striker Moussa Dembélé. However, two late, preventable Clermont goals and the ensuing 3-3 draw underlined how fragile Bosz's Lyon remain. Jérôme Boateng, Emerson Palmieri and Xherdan Shaqiri are three quality editions still finding their feet, however. Consistency isn't going to be Lyon's thing but a cup run might be, they certainly have the ability to go all the way in the Europa League.
Match prediction: Rangers 2-2 Lyon
Final group positions: 1 – Lyon, 2 – Rangers, 3 – Brondby, 4 – Sparta Prague.
Final prediction: Europa League, semi-finals
MONACO – Sturm Graz, Europa League (Thursday 8pm UK)
Having won the most points of anyone after Christmas in Ligue 1 last term and remaining in the title race until the final day, Monaco have failed to kick on this season. A frustrating exit from the Champions League and only one win in five league games so far have Niko Kovač's side playing catch up. However, much like last season, momentum gathering is likely given their quality squad and shrewd coach. Although key men Aurélien Tchouaméni, Wissam Ben Yedder and Kevin Volland will likely be rotated across the group stage, Monaco have the ability to go deep in the Europa League but inexperience in balancing Europe and Ligue 1 could be their undoing. In theory, Kovač's team are a long below their best at the moment but he'll need to find a solution sooner rather than later to rescue a failing campaign.
Match prediction: Sturm Graz 0-2 Monaco
Final group positions: 1 – Monaco, 2 – PSV, 3 – Real Sociedad, 4 – Sturm Graz.
Final prediction: Europa League, semi-finals