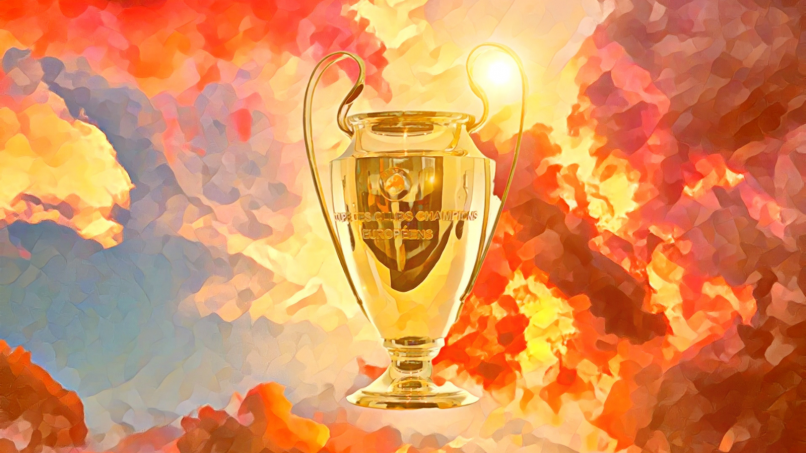 FEATURE | France drops to sixth in UEFA's Coefficient ranking: What does this mean?
French Football has often been regarded as the weakest of Europe's traditional big five leagues. A week ago, Portugal overtook France for fifth place in UEFA's Coefficient rankings. "Lionel Messi no longer plays in a top five European league!" read one tabloid headline. However, UEFA's coefficient rankings are a poor representation of overall quality. Although the coefficient system can be used to show some anomalies in French Football, it's not so useful for the debate about league quality.
UEFA's league coefficient rankings are calculated based on the European performances of each countries clubs, awarding points for wins at different stages of the Champions League, Europa League, and Conference League. For example, reaching the group stage of these competitions nets one point. Making the round of 16 in the Champions League equals four points, and winning a knockout tie means three points.
Chelsea gathered 33 points in winning the 20/21 Champions League, but their score was averaged out with Manchester United, Leicester City, Manchester City, Arsenal, Tottenham and Liverpool's scores from last season to give England a final points haul of 24.357. UEFA tally up scores from the past five seasons, including the ongoing campaign, to arrive at their current standings. For now, England lead on 87.9 points, Spain sit second on 80.6, Italy third on 63.6, Germany fourth on 61.427. Then come Portugal and France, currently separated by 0.635 coefficient points. 
Porto have aided Portugal's charge by reaching the Champions League quarter finals in 20/21 and 18/19, while Benfica and Sporting have also picked up 103 points in the current scoring period. Sporting, Braga, Benfica and Porto all played in the Champions League or Europa League every year between 17/18 to 20/21. Portuguese football saw eight teams play in UEFA competitions during that period – while France have had 11 different representatives since 17/18 with Paris Saint-German the only team to have consolidated a place in France's top four across the coefficient window as Ligue 1's top four changing across every one of those campaigns.
All of this suggests Ligue 1 is more competitive than Liga NOS and that Ligue 1 teams are poorly equipped to challenge across multiple competitions. When expanding the comparison to Europe's other big leagues, a pattern begins to emerge. In the current coefficient window four Spanish teams, six teams from England, five from Italy, three from Germany and four for Portugal have qualified for Europe every single year. Crucially for France, only PSG have made Europe each season.
It seems that French teams have failed to balance domestic progress with competitiveness in European football. Teams like Sporting and Braga have managed both, despite not being the ultimate powerhouses of Liga NOS, while the spotty form of Lyon and Monaco has harmed France's output in Europe. This is hardly a damning indictment of Ligue 1's quality. In fact, it's an endorsement of its progress. While PSG's dominance is often seen as Ligue 1's overriding weakness, French football actually lacks a true monopoly of power as there are no other truly consistent heavyweights.
Lyon, Monaco, Lille, Rennes, Marseille and Nice have all battled for Ligue 1's three Champions League spots but they lack the dominance over their domestic competitors. This competitive balance in French Football inevitably leads to a neglect of European competition. It's a simple concept that affects everyone. Take Leicester's Europa League tie against Slavia Prague last season. They had drawn 0-0 away in the Czech Republic in the round of 32, setting themselves up for a home win. In Harvey Barnes, Ricardo Pereira, and Timothy Castagne, Leicester had the quality to see them home. Except, they were also sitting third in the Premier League and due to play Arsenal three days later. So, Barnes, Pereira and Castagne were all rested, and Slavia beat a distracted Leicester 0-2.
On the flip side, teams like Bayern Munich, Manchester City and PSG can take advantage of this dilemma. With a domestic monopoly, they can afford to carry out the reverse, resting players in the league to enable domination in Europe.
Meanwhile, unlike the other big five leagues, successful teams in France often use that success to engineer player sales. Meaning that a side who qualified for Europe at the end of one season start the resulting European campaign as a very different, often badly weakened, outfit. Current champions Lille survived the summer relatively intact but still lost inspirational coach Christophe Galtier to Nice while AC Milan signed goalkeeper Mike Maignan and Boubakary Soumaré joined Leicester. The arrivals of prospect Amadou Onana in midfield and the untested Ivo Grbić in goal plus the shock appointment of Jocelyn Gourvennec as coach hardly represent upgrades. 
Even using European performance as a means for defining league quality is a debatable metric. Competitiveness and player quality are other popular measures often highlighted in this debate. With Ligue 1 comfortably the youngest league of the big five, it boasts some outstanding young talent. When fighting for a limited amount of Champions League spaces though, Ligue 1 teams are prone to prioritising domestic performance. That's not to say a likely extra spot following the 2024 Champions League reforms will allow French Football to immediately flourish. There are, of course, thousands of factors which determine the result of a Champions League or Europa League tie.
Ironically, Ligue 1's financial difficulties may end up being it's saviour. The fact Montpellier's striking duo of Andy Delort (Nice) and Gaëtan Laborde (Rennes) both left for other French clubs with wealthy backers, shows the richer sides in Ligue 1 may be starting to take control. Domestic harmony is swinging out of balance as France's cash rich clubs take advantage of their rivals' struggles.
Should that process continue, French Football may power up the coefficient rankings. Perhaps though, the fans of Ligue 1 may miss what has been a thoroughly entertaining last few years with any team capable of qualifying for Europe. Meanwhile, with a season's worth of points available to a Lionel Messi led PSG and a strong group of Europa League representatives in Lyon, Marseille and Monaco, Ligue 1 may overcome Portugal's 0.635 lead by next summer. Either way, the story of French failings in Europe is more layered than 43.581 coefficient points suggest.