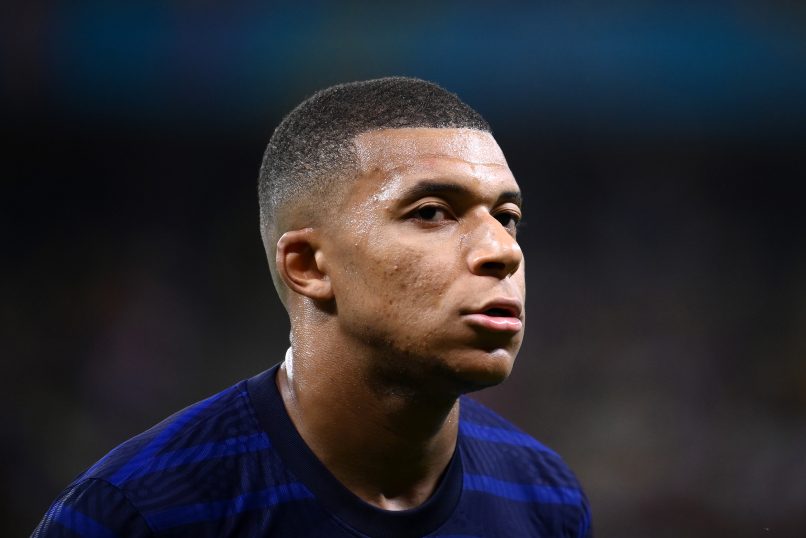 FEATURE | International break roundup: How France secured their place in the World Cup
On Saturday night, Les Bleus confirmed their qualification for the 2022 World Cup with a resounding 8-0 victory over Kazakhstan, who sat and remained at the bottom of qualifying Group D. Three days later, Les Bleus played out their final qualifying match, a formality against Finland. They took all three points, and any chance of play-offs, away from their opponents.
David and Goliath games like these – the gap in FIFA rankings were 122 and 57 respectively – often appear to have little value, however there are a number of useful observations that can be made from November's international break. With the World Cup arriving in under a year, these lessons ought to serve Deschamps and his squad well, given that very few competitive games remain, their next being  six months away.
First and foremost, it was hard to miss Kylian Mbappé's incredible performance against Kazakhstan on Saturday. The French media were raving: L'Équipe, with their famously ungenerous player ratings, awarded the Parisien their first 10/10 since Serge Gnabry scored four Champions League goals against Tottenham in 2019. This made him only the twelfth to player to receive one since 1988.
And rightly so. Mbappé was in electric form, scoring four of his own and assisting one more. In fact, he ought to have had a second, had he not been called offside before providing Diaby with another key chance. What is becoming abundantly clear is that Mbappé is very much back in form. Having experienced a tumultuous summer, including his failed efforts to leave PSG for Real Madrid, his lack of goals at Euro 2020 and, most importantly, his missed penalty against Switzerland, France's golden boy scored for the first time in over four months in October against Belgium. And, since then, he has been involved in 11 goals in just four international matches.
Indeed, after Saturday's game, Mbappé himself spoke about his trying summer. "To experience both a crucial missed penalty and a failed transfer in quick succession tests your mental strength, it tests your limits. But it made me stronger too. Now I am more confident than ever," he said, a mindset which certainly bodes well for the long-term future that lies ahead of him.
But Mbappé did not act alone. In fact, his linkup with fellow striker Karim Benzema was just as impressive. During this break, we were twice treated to a smooth one-two between the two forwards leading directly to incredibly attractive goals. Against Kazakhstan, Mbappé's fake shot left the goal wide open for his teammate, while the Parisien's deft flick inside the box against Finland set up France's first goal that night perfectly.
Bayern Munich's Kingsley Coman was also deeply involved in the French attack, delivering an enthralling performance as Pavard's replacement at right wing-back against Kazakhstan. His attacking returns – two assists and no goals – don't quite represent the danger he posed on both Saturday and Tuesday night. Returning to the team after missing the last three internationals, a direct comparison with his Bayern teammate has become obvious. Pavard, who played in the right wing-back position throughout the Euros and the Nations League, simply doesn't have the attacking instinct that Coman does. This is perhaps obvious since Coman is, by nature, a winger, but what he added to the attacking threat is immeasurable.
Upon receiving the ball, his first thought was always to advance it up the pitch, whether or not there were defenders in his way. In just the first half, he completed three successful take-ons, evidently terrifying the Kazakhstani left-back. Furthermore, his production was just as good. In the same 45 minutes, he completed eight inch-perfect crosses, two of which provided assists for Mbappé.
What made his impact even more evident was his absence against Finland. In Helsinki, it was Léo Dubois who started on the right and, by comparison, he was timid to say the least. In similar positions down the right wing, he lacked Coman's confidence to attack players one-on-one, resorting to a backward pass on most occasions. So, it appears Coman will be key in Deschamps' future plans.
However, we must bear in mind Coman's comparative defensive weakness. It's all well and good playing a winger at right-back against Kazakhstan. But what happens when you come up against Italy or Brazil, with wingers like Chiesa or Neymar who will require a defensive presence to be stopped? Only time will tell which method will prevail, but the good news is Deschamps clearly has options.
Interestingly, however, in the first half of the Finland game, where Deschamps elected to rotate his options – he made five changes between the two qualifiers – it was abundantly clear that the rotated side could not threaten in the same way as the eleven that started against Kazakhstan. Perhaps this is to be expected, but with the depth of the French squad, you'd anticipate a relatively consistent performance, regardless of who starts. But this was by no means the case. The reintroduction of Benzema and Coman in the second half made a striking difference, reigniting the attack and reinforcing just how crucial they are to the side.
Ultimately, Deschamps and his side can feel confident going into 2022. Despite the severe low of their exit from the Euros and the shaky months that followed, Les Bleus have once again found their stride. To end 2021 with a trophy and a comfortable qualification will serve as useful encouragement over the six-month wait until the next competitive fixture. They will look to build on their impressive performances against both the strongest and weakest teams in Europe, with the ambition of retaining the biggest title of them all this time next year.