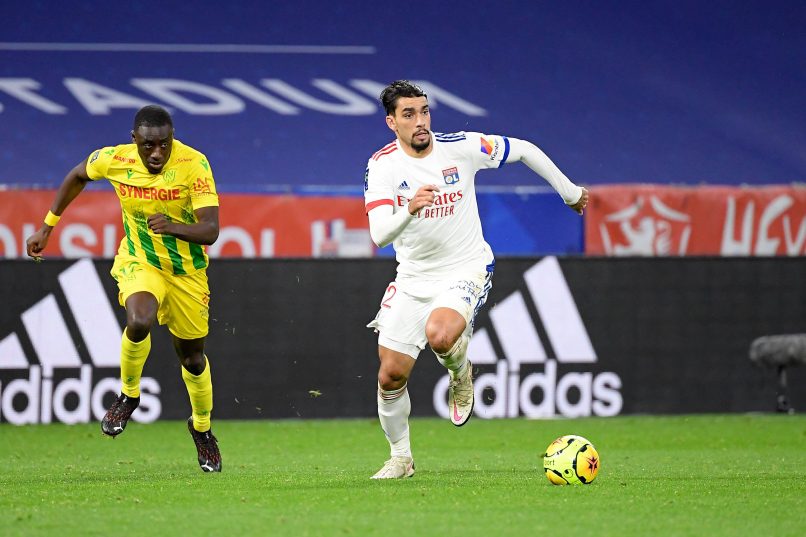 FEATURE | The Turnaround of Lucas Paqueta
Lucas Paqueta is one of those players that feels like he has been around forever. Some may even be surprised to know he has only recently turned 23 years old. Not since the days of Santos and Neymar, has there been a Brazilian that has garnered so much hype and excitement. Yet it has taken nearly four years for the former Milan midfielder to regenerate some positive headlines.
During the enforced lockdown break in Italy, Get Italian Football News published a great article retracing Paqueta's steps in his career up until May 2020. It questioned where Paqueta would go from that specific point in his career; not being picked by Milan manager Stefano Pioli and contributing just three goals in 47 Milan appearances.
"For the quality he has, he has to become more decisive, in the final phase either you score goals or assist." Those were the last words spoken from Pioli regarding Paqueta, who in 2019/20 made just 10 Serie A starts after Pioli took over. Paqueta failed to add any goal contributions after the resumption of football in Italy. In terms of where his career would go, the answer appeared to be "nowhere."
So, when AC Milan were chasing Wesley Fofana in August/September of 2020, needing to raise funds, Paqueta was one of the players left to the scrapheap. This still made Lyon's interest in the perceived "flop" peculiar. Get French Football News even found out that agents within French football thought it was part of a ridiculous "made in Brazil recruitment" strategy, from Lyon sporting director Juninho. Milan were happy to part with Lucas Paqueta for €20m, making a loss of around €19m on the original transfer from Flamengo.
Bouncing back at Lyon
Despite this, Lucas Paqueta has transformed his performances at Lyon. He has started nine times out of a possible 12 games (across all competitions). Rather than negative quotes popping up from club staff like at Milan, Paqueta has been very open about his happiness in France. On the surface though, not much has changed; Paqueta has not contributed more than a single goal in France. Explaining what exactly has improved requires a deeper look. 
On the face of it, Paqueta has been deployed in the same position at Lyon as he was at Milan. He plays as one of the two forward-thinking midfielders in a 4-3-3. The heat maps above show something else though. At Milan, Paqueta would roam across the field, and tended to move into the channels. For a central midfielder, he spent a relative short amount of time in the middle of the pitch. At Lyon though, he almost exclusively plays on the right-hand side of the centre of midfield. The darker areas show Paqueta is having a big influence in the middle third of the pitch. To highlight this, statistics from fbref show that in 2019/20, 37% of Paqueta's touches came in the final third. In 2020/21, that has fallen to 27%.
The effect of new instructions
Changes to Paqueta's role & instructions on the pitch, has been a driving force for the turnaround in France. Far gone are the days of his boastful rainbow flicks at Flamengo. Though his mesmerising close control is still there, his role is more aimed at retaining possession than beating a man. As seen in the chart below, Paqueta is attempting the fewest number of dribbles per 90 in his entire senior career.

This chart is great at further explaining how different his instructions are at Lyon. Paqueta's dribbling and shooting output is at its all-time lowest. However, his tackles & interceptions per 90 are at their all-time highest.
It also goes to show the step-up from Brazilian to Italian football. In 2018, Paqueta's first coach at Milan, Genaro Gattuso, proclaimed "His head works well even in a tactical sense, we made a great signing." Yet Paqueta's pass accuracy and tackle-success rate majorly dropped in his first season in Europe. It has taken the trip to France for those statistics to finally recover.
Other more focused statistics show how Lucas Paqueta has really matured at Lyon. In 2019/20, he lost the ball on average 2.8 times per game. In Ligue 1, that statistic has halved. That is not to say Paqueta is passive in possession though. Even at Flamengo, Paqueta showed vision beyond his years. There were games where he was able to pinpoint balls through the lines of defence, sending teammates through on goal. That vision remains strong, and he has completed more shot-creating-actions per game than Lille's high-flying Jonathan Bamba.
How Rudi Garcia is improving Lucas Paqueta
This different role is a big reason behind Paqueta performing much more impressively. He is clearly being told to be more controlled in possession, and less direct than he was at Milan. However, the increase of his tackling & interception output comes down to dedicated work off the pitch. Paqueta's transformation is reminiscent of Lucas Leiva's. A once skilful Brazilian midfielder, converted into an industrial powerhouse by a famously pragmatic manager. For Leiva, it was Rafa Benítez.
Now though, it is Lucas Paqueta adding industry to his game. While the topic has not come up publicly, clearly Lyon assistant manager Cacapa is helping Paqueta. A former Brazilian & Lyon defender, Cacapa has been working at the club since 2016. Since Paqueta has joined up with him and the rest of Garcia's coaching staff, Paqueta has noticeably grown in frame. Against PSG, he was seen holding Verratti and Gueye off the ball. His stamina has improved too, helping him keep up with the pace of Ligue 1. In Lyon's 3-0 win at Reims, a team who last season were famously difficult to play against, Paqueta charged up and down the pitch. He won possession more times than anyone else in that game.
With this physical improvement, and clear defensive work being put in at the training ground, Paqueta has evolved into a fantastic player. Having just turned 23 years old, he still holds the eye-catching, beautiful skill from his days at Flamengo. AC Milan may have been a turbulent icebreaker for European football, but it has prepared Paqueta well. Ligue 1 is a place which often catches new arrivals off-guard, such as Jonathan David. With the help of Lyon's coaching staff though, and smart man-management from Rudi Garcia, Paqueta joins Renato Sanches as one of Ligue 1's top all-rounded midfielders.