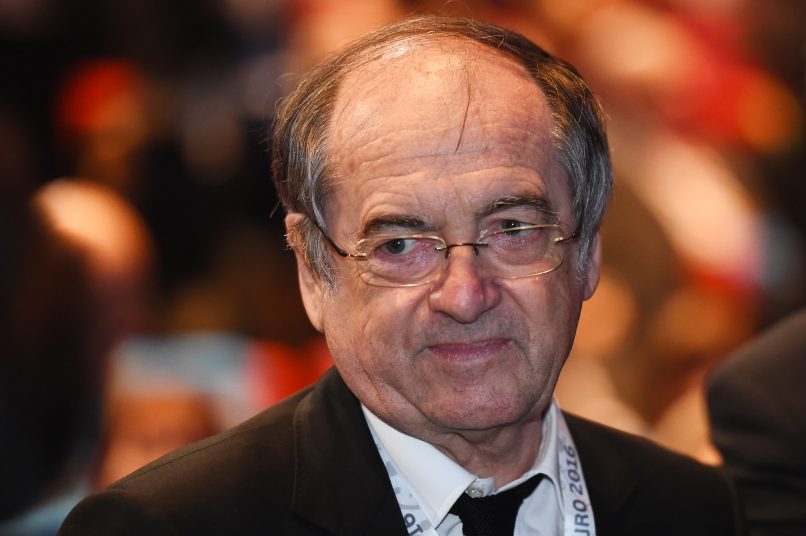 FFF's Noël Le Graët on Didier Deschamps: "It's not in my mind to extend his contract right now."
In an interview with Le Parisien, FFF president Noël Le Graët has addressed various issues, ranging from Karim Benzema's legal proceedings, the France team's potential future away from the Stade de France, to Didier Deschamps' imminent contract expiry.
Les Bleus take on Kazakhstan on Saturday night in one of their final World Cup qualifiers, with three points being enough to book their place in next year's tournament.
On Les Bleus' contract to play at the Stade de France until 2024
We are under contract until 2024, and never in my life would I renew it.
We'll see after 2024, the Olympics [in Paris], whether the stadium is modified or if the state takes on its management more. But under the current conditions, we signed the contract because we needed a stadium for the 1998 World Cup, it's enough now. We've paid enough. We will only renew the contract under favourable financial terms for the federation.
On whether qualification will see him change his position on Didier Deschamps' contract [which expires in December 2022]
No, it changes nothing. Didier will be at the World Cup, and then we'll see afterwards. Him and I are close enough to be able to discuss it at the right time. But it's not in my mind to extend his contract right now, nor is it in his.
Last weekend, Dider said he could even go back to club management. In 2022, he'll have been national team manager for 10 years. He's not going to be at the federation for 50 years. Unless we have a very good World Cup and he says to me, "Noël, I want to stay" – at that point, I wouldn't be the one to refuse.
On France's target at the World Cup
We need to qualify in the first place, and we've learnt at our own expense what it costs to be presumptuous. Then we'll have to see who's in the groups. Generally speaking, considering the quality of the players in the French team, I'd like for us to reach the final four.
On why he is in favour of a World Cup every two years
We shouldn't just think about western Europe and its rich countries. Europe is against it because it has lucrative competitions. But Africa, for example, needs more games. The FIFA president needs to present a viable economic plan, in fact he is coming to France in December, as will UEFA president Aleksander Čeferin. It's a financially important decision. But if it had to be made today, I think the project would be accepted as all confederations are in favour, except Europe.
On whether Benzema's legal proceedings will affect his France selection [judgement due on November 24 following last month's trial for complicity in the act of blackmail]
No. The manager will always be responsible for his call-ups, and Benzema will not be excluded on the basis of a potential legal sanction [note: the prosecutor has called for a 10-month suspended prison sentence]. Even if he is handed a suspended prison sentence. So his selection, or not, in the coming months will not be linked to this judgement.
I will never intervene to say that he can't be called up. But then it's up to Didier to determine whether, in a sporting sense, he is able to play for Les Bleus.