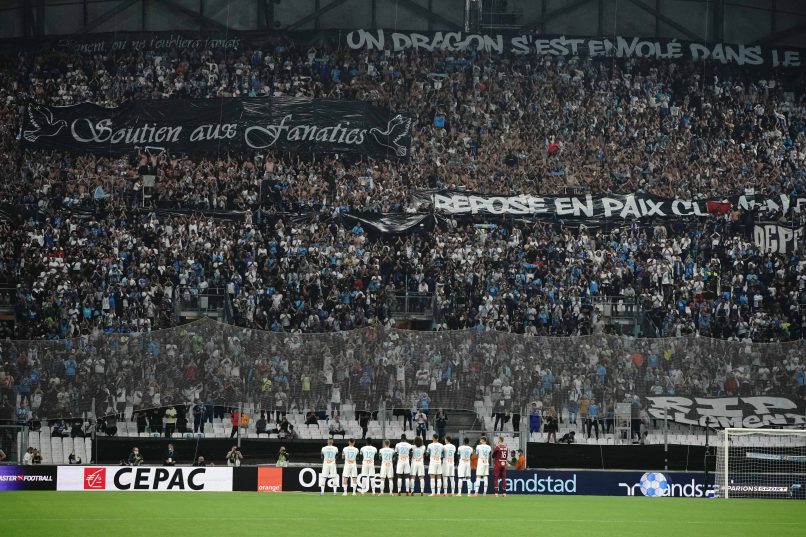 Five Marseille supporters arrested following Lens match
L'Équipe report today that five Marseille supporters were arrested in the aftermath of yesterday's 3-2 home loss to Lens for various instances of misbehaviour.
The first of which is suspected of pointing a laser at Lens' Florian Sotoca while he was taking the penalty which opened the scoring. The second fan reportedly violently reacted to a steward, another used a pyrotechnic device and the last two for setting off flares.
With Ligue 1 stadiums being marred by an increasing presence of crowd trouble in the opening weeks of the season, the match was otherwise a pleasant break from the constant tension. Notably, the end of the match saw Marseille and Lens fans chant in unison in honour of Clément, the 23-year-old Marseille fan who lost his life in a road accident on the way back from the Angers match in midweek.
Marseille fans' pitch invasion during their trip to the west of France means that they will not be allowed to travel for the trip to Lille next weekend.