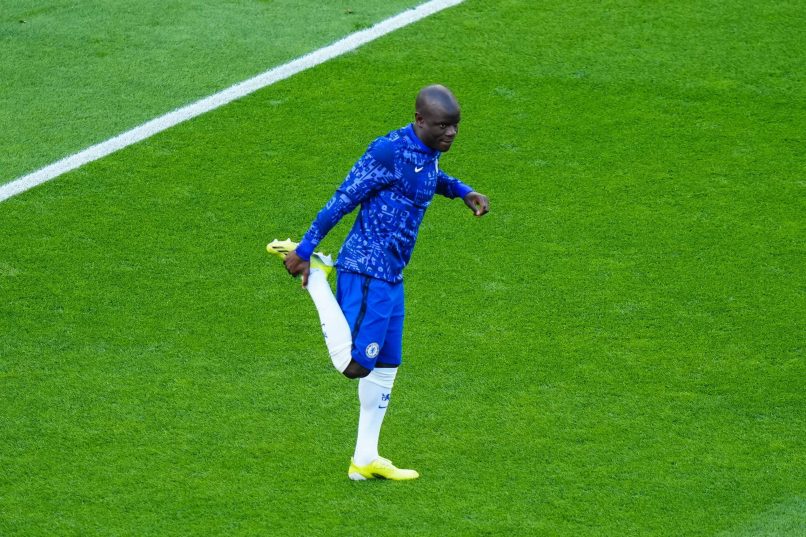 France Players in the 2021 Champions League Finals
While PSG's hopes of bringing a Champions League (the first since Marseille in 1993) title back to France sadly ended in the semi-Finals, both clubs in the Finals have a handful of France players on their roster. Get to know those players before the Finals on May 29 below.
N'Golo Kante – Midfielder – Chelsea
The most prominent French name on either side of the pitch in the Champions League Finals is N'Golo Kante. Kante's been a key player for Chelsea since he joined the club from Leicester City in 2016. Kante's resume includes two Premier League Championship (one with Leicester in 2015 and one with Chelsea in 2016) and a World Cup win with France in 2018. He is the only player this century to win back-to-back English Premier League titles with different clubs.
While the Champions League betting odds are not in favour of Chelsea, Kante is sure to play hard with the hopes of adding more hardware to the trophy cabinet. You can also expect to see Kante on the France Euro Cup squad when France starts the tournament with a massive showdown against Germany on June 15.
Oliver Giroud – Forward – Chelsea
Kante is joined by his France National Team teammate Oliver Giroud when Chelsea takes the pitch at the Champions League Finals. Giroud is not an everyday player for Chelsea – making 16 appearances during the EPL season and eight during the Champions League this year. Giroud started his career in Ligue 2 with Tours and two years with Montpellier in Ligue 1 before transferring to Arsenal in 2012. His best performance for France came during the 2016 Euro Cup – when he scored three goals and assisted two more (finishing second on the club in scoring).
Kurt Zouma – Defender – Chelsea
Kurt Zouma is in his second stint with Chelsea – having played for the club from 2014 to 2017. He followed it with a year on loan with Stoke City and a year with Everton. He returned to Chelsea in 2019 and has made 51 EPL appearances and 12 Champions League appearances over the last two seasons. While Zouma's been a member of the France National Teams since 2015, it looks like his role is increasing and could be an important member of the 2021 Euro Cup squad. He scored his first goal for France against Andorra during the Euro Cup qualifiers.
Aymeric Laporte – Defender – Manchester City
Laporte is a bit of a controversial choice to include on this list – as he recently stated he plans to switch his international allegiance from France to Spain for the 2020 Euro Cup. Laporte made 51 appearances for the National Team – but none on the senior club, prompting his switch. The defender has had a productive career with Manchester City, making 111 appearances (and 105 starts) since joining Man City in 2017.
Benjamin Mendy – Defender – Manchester City
Of the six French players in the Finals, Benjamin Mendy has spent the most time playing in France. Mendy started in Ligue 2 in 2011 – spending two years with Le Havre before moving up to Ligue 1 and joining Marseille. After three years with Marseille, Mendy transferred to Monaco and helped the club capture their eighth Ligue 1 championship. He transferred to Manchester City the next year – and has been a part of three EPL winner clubs and has a chance to be a part of the club's first Champions League title.
Claudio Gomes – Midfielder – Manchester
Gomes is not a household name for those who are even a fan of Manchester City. The 20-year-old made only one appearance for the club – subbing in against Swansea during a 3-1 win during the FA Cup. The rest of the year, he spent playing for the Man City U23 team. Gomes played for the Paris Saint-Germain B team before he signed with Manchester City. Gomes has talent but likely more a part of Man City's future plans, not their current goals. If he wants to stay and give up the chance to play now remains to be seen – but a future with the top club in England is hard to pass up.