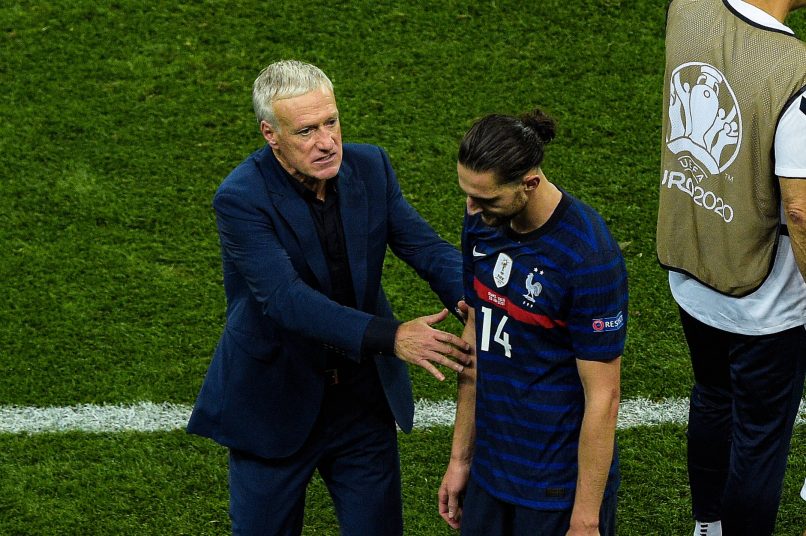 How France managed the hours after their EURO 2020 exit
RMC Sport have provided details on how the French national team reacted to their shock elimination from EURO 2020, following a defeat on penalties to Switzerland with the encounter finishing 3-3 following extra time.
Didier Deschamps has no intention of resigning. The only way that would occur is if he felt he had lost the faith of the squad. FFF President Noël Le Graët has in the meantime not hid his sadness, confirming that he was "very disappointed." Deschamps is under contract until after the 2022 Qatar World Cup.
On Monday night, Deschamps wanted to remind his players of what they had done well, whilst also conceding that the only way to overcome this disappointment is by staying united as a squad.
They also add that there were power and ego trip problems throughout the squad and that Deschamps was unable to achieve a level of mental strength that could help overcome the physical fatigue that was prevalent since the first match vs Germany. Quarrels that would have subsided if France had won the tournament, but that will now likely remain within the squad.
Deschamps was not completely able to get his substitutes to show the commitment he needed from them – Deschamps during the pre-tournament preparation was a little frustrated at the enlarged 26-man squads and having to leave 3 players in the stands each match that was an obstacle to creating the wonderful group dynamic that was seen at the 2018 World Cup.
The outlet affirms that the families of certain players in the stands also clashed in recent matches.