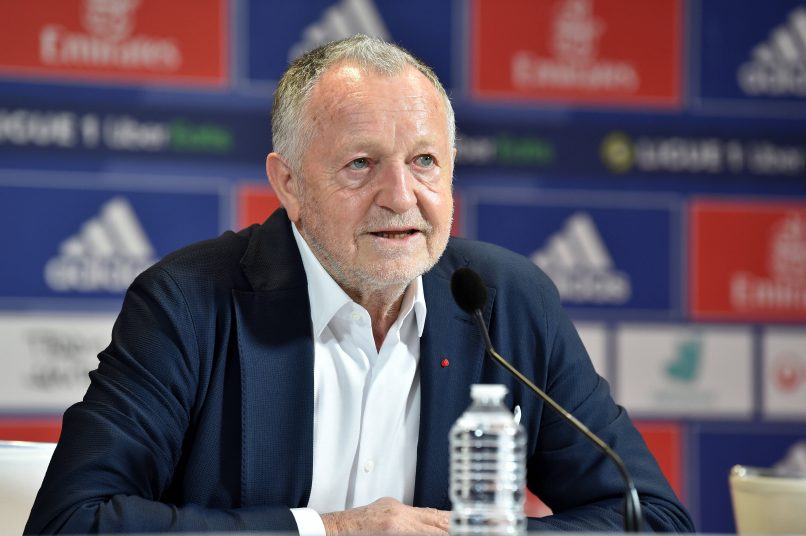 Jean-Michel Aulas on Lyon-Marseille suspension: "What more could we have done?"
In an interview in today's L'Équipe, Lyon club president Jean-Michel Aulas defended his club's position with regard to the incident that saw last week's Lyon-Marseille fixture called off. 
Alongside director of football Vincent Ponsot and stadium manager Xavier Pierrot, the OL owner notably insists that the answer to Ligue 1's crowd trouble is individual sanctions rather than penalising clubs.
The Olympico was suspended after just five minutes of play, after Marseille playmaker Dimitri Payet was struck on the head by a bottle thrown from the stands. Lyon will appeal the league's decision to shut the stands for their next home game.
JMA: "There was a serious incident and we reiterate our best wishes to Dimitri Payet, as well as our excuses, as I've already done multiple times. For us, it's not a case of forgetting what happened, but rather explaining that we're looking at a fundamentally different case to the other events this season, which are just as intolerable."
"We want to explain why we can't be judged in the same way. A protective measure has been taken against us [next home game behind closed doors] which is opposed to the decisions which have been taken earlier this season. Economically, not replaying the game would cost us €3.5m, which would be a big loss."
"We are looking at a case where it's an individual who is not a Lyon fan, and is not in our database. But because we invested €400m in a stadium and that we have 400 cameras, we were able to identify him straight away. And the stewards were able to intercept him to hand him over to the authorities. He appeared in court straight away, which we've been asking for for years. He was sentenced, and this time severely. What else could we have done, and better?"
"[I don't want to attack the league, but I don't want to pay for the others. [On his comments about point deductions] When there are collective riots and pitch invasions, you need sporting sanctions which are more credible than a stand being shut. If I'm asked to replay OL-OM, which would make sense, I would be ready to accept a suspended sentence in terms of points deductions and show that there will be no more incidents of the kind."
Vincent Ponsot: "We are also victims in this case. In sporting terms, because this match was important for us to move up the table. Economically, because our financial situation has been difficult since Covid-19. And in terms of our image, it's a catastrophe. We are the victims of an isolated act. It's not a pitch invasion with collective misbehaviour. We feel, through the decision to play Lyon-Reims behind closed doors, a lack of proportion in the judgement that we're set to have. Protective measures are meant to avoid the risk of it happening again. In this case, against Reims, there's no risk, so it's a media-motivated sanction."