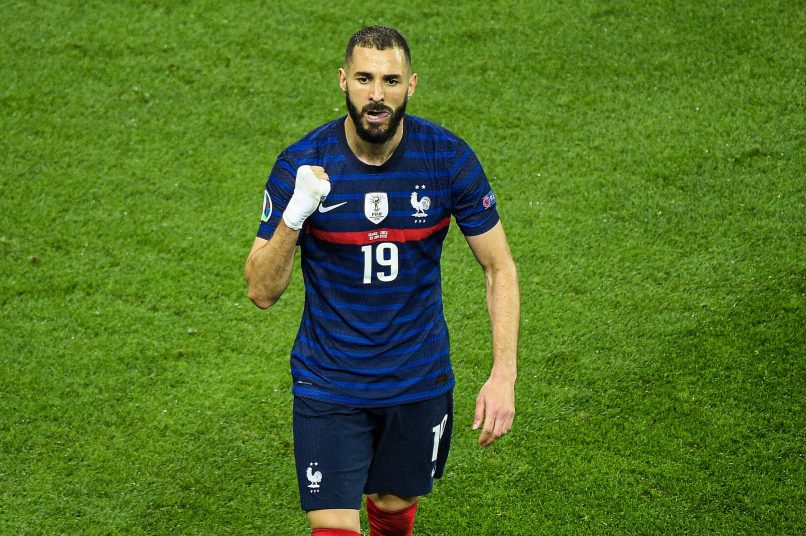 Karim Benzema on France's recent form: "We need to set the tempo."
Interviewed this afternoon on Téléfoot, France striker Karim Benzema discussed Les Bleus' middling form of late, in particular the team's problems in breaking down their opponents going forward.
The Real Madrid striker also spoke about his club's attempts to sign compatriot Kylian Mbappé this summer, as well as the prospect of returning to Lyon for France's final match of the international break against Finland, on Tuesday. 
On whether France's recent form is a source of worry
I would't say worry, because there's nothing to worry about, but obviously we want to win every game. We know that matches are getting harder and harder and we only have ourselves to blame, because we need to be setting the tempo and manage our efforts – it's up to us to make the difference.
On France's build-up play difficulties
I wouldn't say that we're having great difficulties. Every match is different, it's up to us to move up the gears – for example, if we're keeping the ball further back then it's up to us to play quickly and play that vertical pass to hurt the opponent. We have the technical players for it, so it's just a question of not falling into the rhythm that the opposing team is setting.
On whether his return to the national team could have been done earlier to better gel with the other players
There's no regrets because I've always worked hard at my club. Like I always say, with players of that level you don't need to be working all year with them – you just need to play well and make the right choices.
On being third in the scoring charts at the Euros
To score in such a competition is good at a personal level, but I'm not happy with that Euro because we went out in the last 16, and that wasn't the goal for all of the players.
On Kylian Mbappé to Real Madrid
It's no secret anymore that Real want him. I would have liked for him to come this year, but like I said recently, he'll be there one day anyway. We spoke [during the summer] but not about that specifically, we just kept in touch."
On returning to Lyon for the match against Finland
It's very special for me. Firstly because I haven't played in the new stadium yet, and then because I'm returning to my town, where everything started for me – it'll be special.