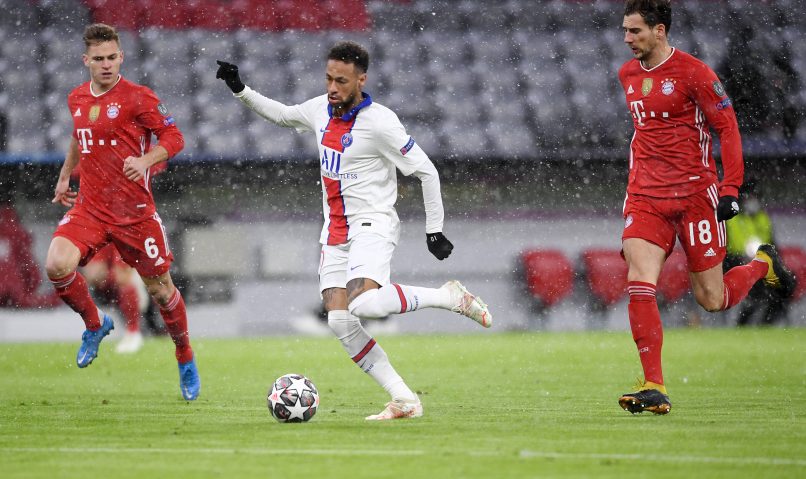 Lionel Messi continues to try to convince Neymar to return to Barcelona
L'Équipe report that Argentinian maestro Lionel Messi is continuing to attempt to convince PSG attacker Neymar to return to Barcelona, despite the Brazilian having made considerable strides with Les Parisiens over a contract extension.
Les Parisiens began extension talks with the 29-year-old last year, but hit the pause button when the true economic extent of the COVID-19 crisis was unveiled – initially, owing to the health situation, they tried to convince Neymar to take a pay cut in his next deal, using the example of other members of the squad who had done so. 
Neymar felt this was unjustified, profiting from the uncertainty around Kylian Mbappé's situation, the Brazilian has been able to reach an agreement to earn similar sums to his initial contract with an extension that he has yet to sign, largely because of the enormous legal challenges with a contract that has some many clauses meaning that it is not ready yet. But the essential terms are agreed.
Catalan giants Barcelona, who tried to sign him in 2019 through a player exchange arrangement, have continued to make approaches for Neymar, which has irritated PSG.
During the recent presidential campaign, several candidates made it public that they would do everything they could to bring Neymar back. Messi is also putting almost daily pressure for both Neymar and Luis Suarez to return – it was Messi who was responsible for encouraging Neymar to go on partial strike at PSG in 2019 to attempt to force a move to Barcelona through.
Lionel Messi, 33, is more likely than ever before to sign a new deal with Barcelona following the election of Joan Laporta as president, despite Barça's difficult financial situation, with debts of €1.173bn. It seems highly improbable that Barcelona can afford a deal this summer, but they could sign him as a free agent in 2022.
A few weeks ago, Ney was very enthusiastic about signing a new contract with Les Parisiens, because of his happiness at the club and in the city. But very recently, he has internally been a little more quiet about the topic.
PSG on their side remain confident.