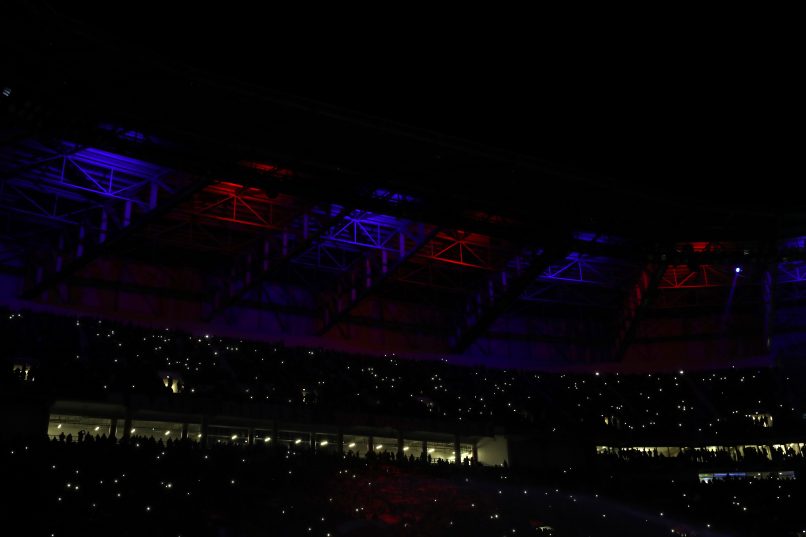 Lyon president Jean-Michel Aulas deals with fallout of director Juninho's departure announcement
L'Équipe report that Lyon president Jean-Michel Aulas has been internally managing the fallout of Director of Sport Juninho's announcement of his likely departure at the end of the season.
The Brazilian had explained that he would reflect on his future, in an interview with RMC Sport on Wednesday evening, citing the mental fatigue of the job as one of his motivations.
A meeting took place on Thursday between Aulas, Juninho and team manager Peter Bosz as well as Director of Football Vincent Ponsot. The OL president began by apologising on behalf of the club to the Dutch coach for the previous evening's episode.
The former Bayer Leverkusen manager had been surprised by the Brazilian's comments, given that he has a good relationship with him, but most of all because of the timing – four days before a crucial match against Marseille. Nevertheless, he will not hold it against him – especially as he is aware of the ambivalent rapport between the two directors.
Several events are said to have influenced Juninho's decision, including the departure of scout Patrice Girard, who will now join Angers after 32 years at Lyon. The former midfielder had also requested that former journalist Thomas Lacondemine join the club as his assistant, which has been turned down – Aulas and Ponsot would rather bring in former players, with Patrick Müller, Sidney Govou, Jean-Marc Chanelet and Alain Cavegli being brought up in the meeting.
Over the course of an otherwise relaxed meeting, the four discussed transfer targets and Juninho was asked to speak to the squad regarding his announcement. Internally, the matter is now considered closed.