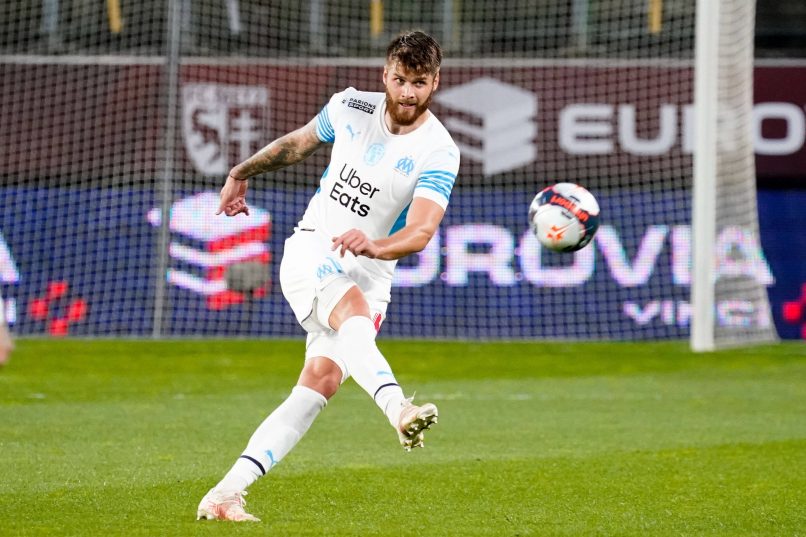 Marseille consider sending Duje Ćaleta-Car to reserves following transfer refusal
La Provence report that Marseille defender Duje Ćaleta-Car's refusal to leave the club this summer could see the Croatian defender sent to the reserve team.
The 24-year-old had received an offer from West Ham earlier in the summer, as well as Wolves and Valencia in the final moments of the transfer window – all three propositions would have seen him earn a similar salary as at Marseille. All three propositions were turned down.
His departure would have allowed for Amine Harit's loan move from Schalke to go through more quickly, and give the club some leeway to sign a backup striker to Arkadiusz Milik. The Croatian international has decided to stay and fight for his place in Jorge Sampaoli's side, before considering a potential move in January – although he has thus far only appeared on the bench, with competition from William Saliba, Álvaro González, Leonardo Balerdi, Luan Peres and Jordan Amavi at centre-back.
Nevertheless, the club is consdering taking action against the player's refusal to leave, with potential sanctions including an exclusion from matchday squads and a demotion to the reserves.