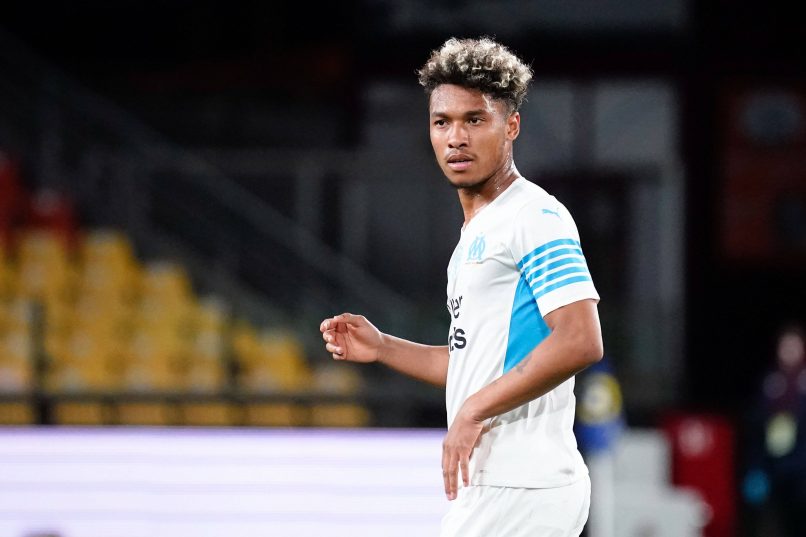 Marseille president Longoria on Boubacar Kamara's contract situation: "Nobody is above the institution."
Speaking at the unveiling of new arrivals Cengiz Ünder and Luan Peres, Marseille president Pablo Longoria gave an update on the club's situation regarding potential departures.
The press conference, transcribed in RMC Sport, notably saw Longoria confirm interest for Darío Benedetto and open the door to a transfer for the Argentine. Defender Boubacar Kamara's contract – which expires at the end of next season – was also a point of discussion, with the president effectively stating that the 21-year-old would have to sign a new contract or leave this summer.
On Darío Benedetto potentially leaving
"The market is always open, the timing of the operation doesn't just depend on us, but also on other clubs and on the player. Benedetto is under contract with us, and it's true that other clubs are interested, that's public, but we have to take the time to negotiate with other clubs."
On Boubacar Kamara's contract situation
"It's a complicated question. Having a player at the end of their contract is not nice, especially when the player in question comes from our youth academy. I don't like to have a player whose contract is expiring in my squad, nobody is above the institution. OM's position with all players is that we don't want to have them at the end of their contracts at the end of the season."
On a lack of buyers in the market
"There is a cash flow issue for all of the clubs, and thus an issue in the market. We've also seen markets, like Spain's one, which have had financial regulation imposed on them by the league, with little activity. They will struggle to make investments this summer. […] The money has to start moving between clubs so that there are more possibilities in the market."