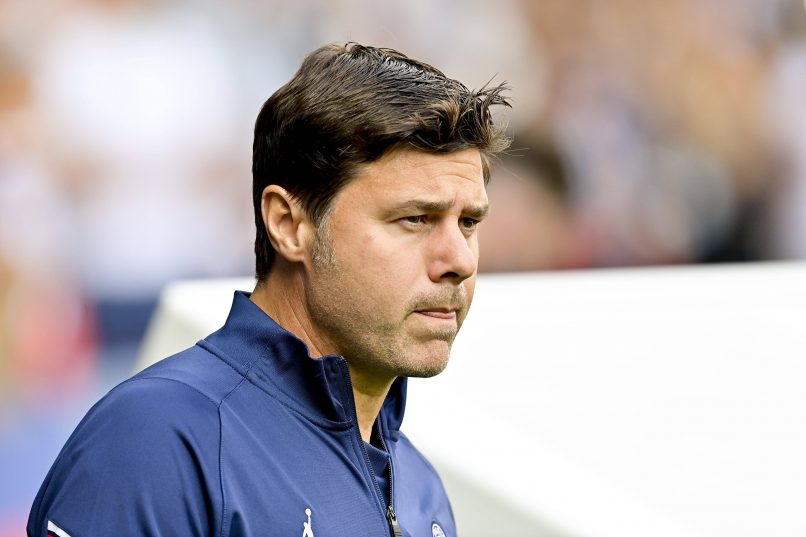 Mauricio Pochettino on taking Lionel Messi off: "Managers are there to make decisions"
In the wake of his team's dramatic 2-1 win over Lyon tonight, Mauricio Pochettino first spoke to Prime Video on the importance of bouncing back from the midweek draw against Club Brugge. The Paris Saint-Germain manager nevertheless insisted that there was still room for improvement, despite their six league wins in six so far.
In his post-match press conference, transcribed by RMC Sport, the Argentine also discussed his decision to bring Lionel Messi off – a move which did not appear to please his compatriot, who was replaced by Achraf Hakimi.
"It's very positive for us [to have won six league games in six so far]. After the difficult game in Bruges, this was important for us. Lyon are a very good team that play well. We conceded that goal in the second half. The team needed to show some character. We're in a period where we're trying a lot of things. We have to work on it in training, but it's difficult because we have a game every three days, and the priority is that the players recover. We can only do video sessions. It's not an excuse, we need to improve."
"I think everyone knows that we have many great players, with a 35-man squad. We have to make choices, within the matchday squad and then during the game, keeping in mind what's best for the team and every player. Sometimes the decisions are positive, or not, but that's what managers are there to do on the sidelines, to make decisions. It can please people or not. I asked him how he was and he said he was fine, no issues."