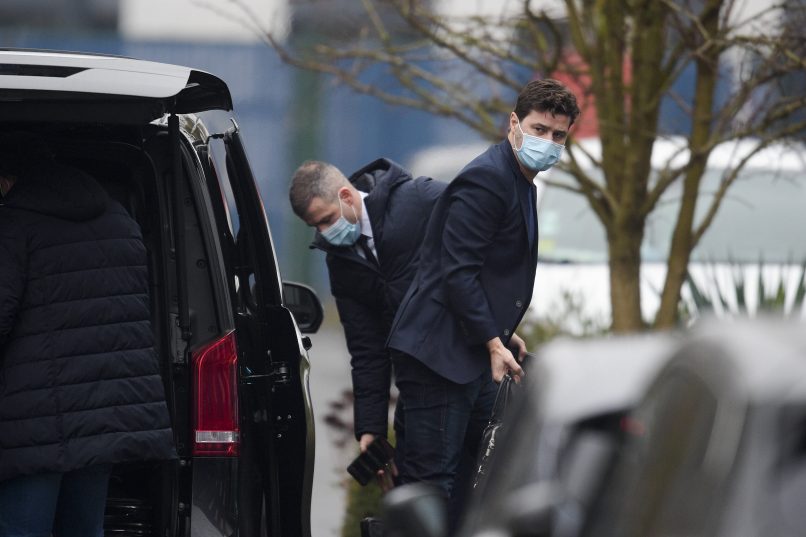 Mauricio Pochettino's first training session with PSG: "Stop laughing. Training!"
Le Parisien report that Mauricio Pochettino was quick to enforce his personality during PSG's first training session under his orders on Sunday.
"Stop laughing. Training!" he exclaimed at 16:45 local time, wearing a full PSG tracksuit. He stood slightly away from proceedings to better observe his new players. "Are you tired?" he asked after physical exercises which included a series of shuttle runs, in a session run by his son, Sebastiano.
Sebastiano, who studied at the Paris-Saclay and therefore speaks French, was in charge of the first part of the 45 minute session and was also imposing his personality on the 16 players that took part in the session:
"Pick up the tempo in terms of speed in the shuttles," then "push in the first two or three pressures," as well as "do not forget the small movement to free yourself from the marking."
In the middle of the pitch, Nasser Al Khelaifi and Sporting Director Leonardo also watched closely, when they weren't in discussions with Pochettino senior. A little earlier on, Al-Khelaifi took it upon himself to introduce Pochettino to each player individually, taking the opportunity to also wish the playing staff a Happy New Year.
Everyone but Keylor Navas arrived on time, with the Costa Rican international just 5 minutes or so behind schedule. Di Maria's arrival was notable at the training ground, driving a brand new 4×4 Rolls Royce – quite the Christmas he must have had.
Miguel D'Agostino and Jesus Perez, Pochettino's loyal assistants, were also lively in this first session, giving out instructions in Spanish. As well as his son Sebastiano, Pochettino also has goalkeeping coach Antoni Jimenez with him.
One of the few survivors from the Tuchel regime in the backroom staff is Zoumana Camara, the former PSG central defender, but he will no longer be part of the training and coaching staff, per the newspaper.