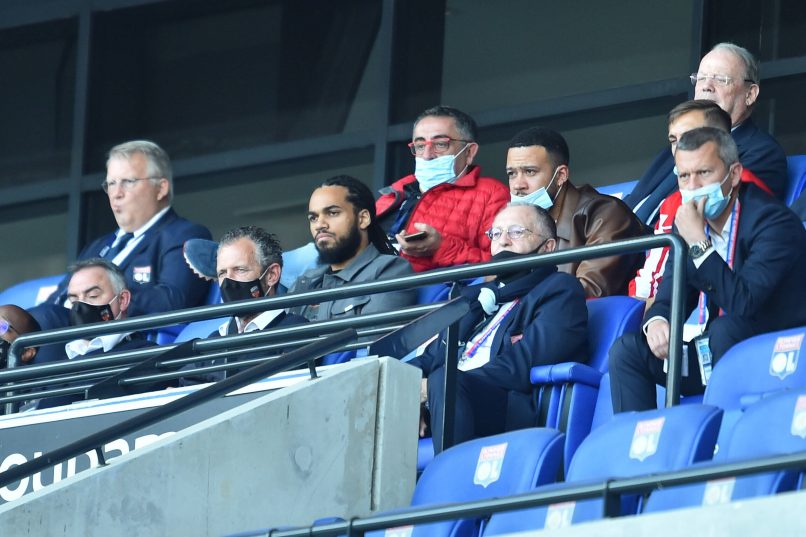 Memphis Depay loves Lyon President Aulas: "He puts his heart & spirit at the service of the club."
Speaking in an interview with L'Équipe, Lyon attacker Memphis Depay discussed whether he was satisfied with his spell at OL, ending when his contract expires next month, having warm words for President Jean-Michel Aulas in the process.
"When I look back, today, what is missing is a trophy. It is very difficult, for me, to say that I have not won anything with Lyon. The Coupe de la Ligue that we lost to PSG (0-0, 5-6 on penalties), last July, still hurts me. But the semi-finals of the Champions' League, with all the players formed at this club, that was great, too. I only have positive feelings, here, from the 1st day when I was presented in the stadium and where I felt this connection with the president. I would have liked to achieve something more for him. He knew so many years of glory before… He puts his heart and spirit at the service of the club."
On Aulas:
Most people only know what they see on TV. In truth, he is direct, frank and honest. He is like me: whether you like me or not, there are not many guys in this world. It does not get to me, it is just that you do not know me. But the president, honestly, he is a magnificent man, that everyone respects here, and I want to stay that I was very happy that he brought me here with Florian Maurice (ex-Lyon Sporting Director). I know that we will have a relationship after my departure.