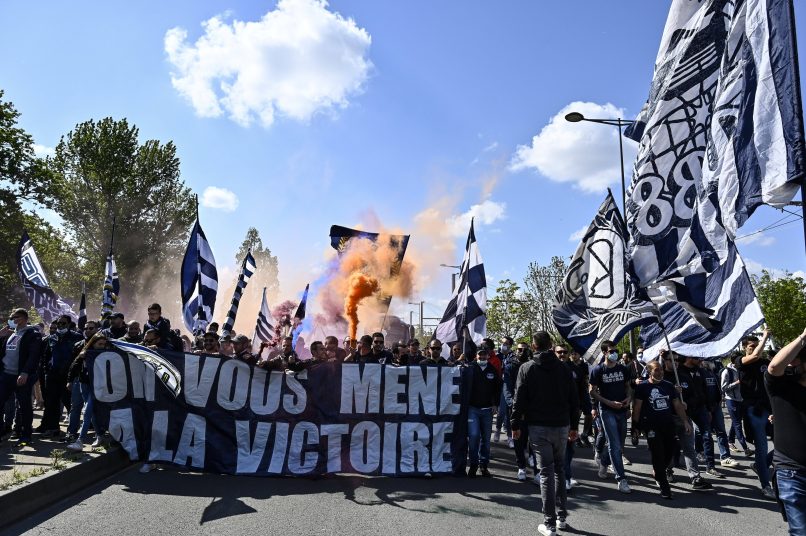 Multiple letters of intent submitted to buy Ligue 1 club Bordeaux
RMC Sport and 20 Minutes report that Letters of Intent were deposited to the bank Rothschild & Co ahead of Monday's 17:00 local time deadline to make an attempt to buy Ligue 1 club Bordeaux.
The first bid comes from Bordeaux-originating businessman Pascal Rigo, who made his fortune in America setting up boulangeries. His project is accompanied by former club president Stéphane Martin – their consortium is made up of local businessman as well as foreign investors, who also own some MLS franchises. The project wants to undertake an overhaul of the existing sporting and coaching staff. Ex-OGC Nice Sporting Director and Arsenal scout Gilles Grimandi has been tapped to become FCGB's new Sporting Director in Rigo's project. Patrick Vieira has also been sounded out for the manager role, with a meeting having occurred between Martin and the ex-OGC Nice manager.
The second bid is led by recently departed Amiens Sporting Director John Williams. It is possible that the Rigo and Williams projects merge in the coming hours to increase their chances of coming out on top.
Ex-LFP President Didier Quillot has also made an offer, backed by a European investment fund, according to 20 Minutes.
The 4th known bid is from Bruno Fiévet, but it is believed that his proposal is the least financially sound. He has not ruled out merging with other bids either at this stage.
It is believed that Chinese group Fosun are behind a 5th bid to buy the club, with the intention of bringing Les Girondins into their growing multi-club project which already includes Grasshoppers and Wolves.