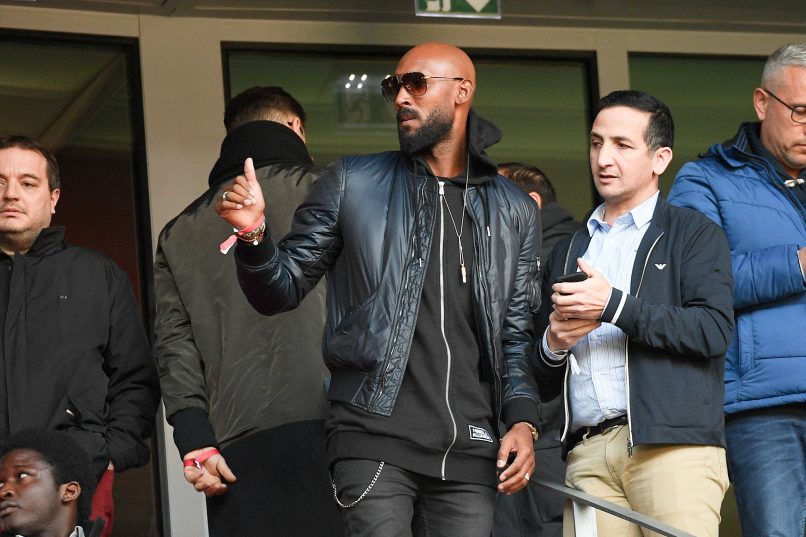 Nicolas Anelka on his coaching career: "PSG is the only European club I would manage."
Speaking to Le Parisien in the wake of his arrival at RMC Sport as a pundit, former France striker Nicolas Anelka has discussed his post-playing career so far, as well as giving his view on a host of issues facing his former club Paris Saint-Germain so far this season.
On his surprise decision to become a pundit
It's a surprise for me too! I wanted to try and understand what the media looked for. Speaking live is hard, and I need to work on my communication skills. During my 20 years in football, I communicated very little, I don't know how to do it. I'm starting to get the hang of it. That said, I won't make a career out of it. It's an exercise for me. It will help me in my future coaching career. If I want to be able to speak to my players, I need to be able to manage public speaking.
On whether he feels any pressure
None. Who's going to judge me on something that's not my job? But I've also matured. For a long time, the media was almost my enemy, always judging me. I'm not at war anymore.
On what kind of manager he will be
I won't make the mistake that others have, I'll start with youth teams, ideally a reserve side. And when I feel like it, I'll make the step up to a professional side. I will play attacking football. In the future, I think there will be one coach for defenders and another for forwards. In any case, that's how I'll do things. I'll take after my former coaches – Carlo Ancelotti for his man-management, Antonio Conte for his tactics and repeating moves, Arsène Wenger for his counter-attacking, and most of all Sam Allardyce for his ability to get the best out of each player.
On whether he would manage PSG
My idea is not to manage in Europe. I'd rather live in Asia or in the Gulf. But if I have the chance to manage Paris, why rule myself out now? PSG is the only European club I would manage.
On whether he understands the controversy after Lionel Messi was substituted against Lyon
Completely. You don't take off a six-time Ballon d'Or winner at the 65th minute, when he hasn't scored for his team. That plays with his head a lot. A forward needs his coach to show him confidence, and that right there won't do it. I'm getting ahead of myself but Messi will not forget what Pochettino has done. It will stay with him. He's the star of the team and it was his first game at the Parc des Princes. It's going to be very difficult to recover from that as a situation. Messi didn't play against Metz, and for me that's already a response. You can't manage Messi like that. The coach wanted to send out a strong message, which is good, but this is Messi.
On Kylian Mbappé potentially leaving next summer
He's a phenomenal player in terms of his speed, there's no one better on the planet. If Paris want to have the best team, they have to do everything they can to keep him. But I think it's very clear in Kylian's head: he wants to see something else, and that makes sense. He's dreaming of the Ballon d'Or, and how can he win it if he's playing in the 6th best league by UEFA coefficient? If Kylian had been in England or Spain for the last three years, he would have already won the Ballon d'Or.