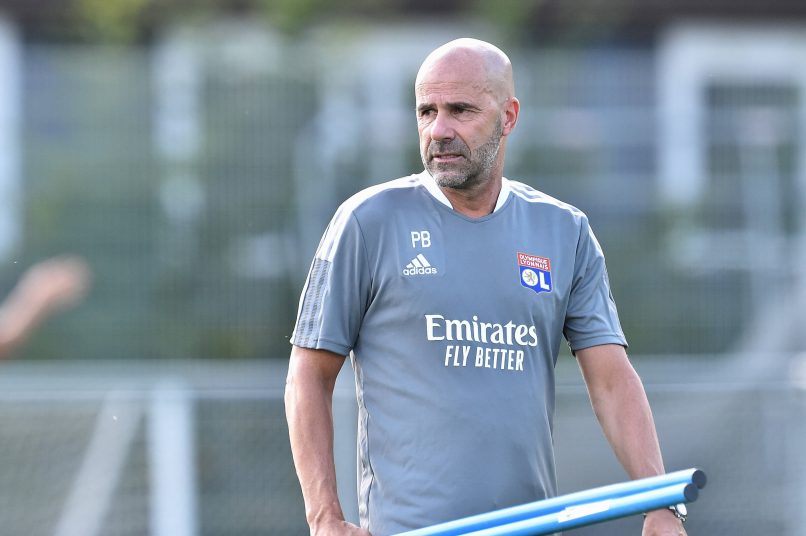 Peter Bosz on Lyon's attitude problem: "It's not easy to change mentality."
Speaking ahead of his Lyon side's match against Clermont on Sunday, Peter Bosz discussed what he sees at a mentality issue among his players, a problem the Dutchman already evoked last week. His comments transcribed in L'Équipe, the newly-arrived coach notably mentioned a banner brought in by fans to Friday's training session.
Last weekend's 3-0 loss to Angers has initiated something of an inquest at the club, with defender Marcelo – particularly at fault for the team's defensive failings – was sent to the reserves for "inappropriate behaviour", while various other players in the squad are set to be moved on as a result of their poor attitude.
On the attitude issue
"I said it on Sunday, football starts with your mentality. I spoke to the players about it, I reminded them, but normally I shouldn't have had to – those are the basics! But I did see some desire this week, at training."
"You have to work, for the team, and only after that does talent come into account. I was told about the banner that the supporters brought in to training on Friday – "Pull yourselves together or get lost" – and I completely agree with that. It's not easy to change mentality. But we did an 11-a-side game on Friday, we really worked hard, and from what I saw the players understood."
On Marcelo's exclusion
"I hope that the players were affected by it, because he's a colleague of theirs. The club made the decision, but I was in agrement with it."