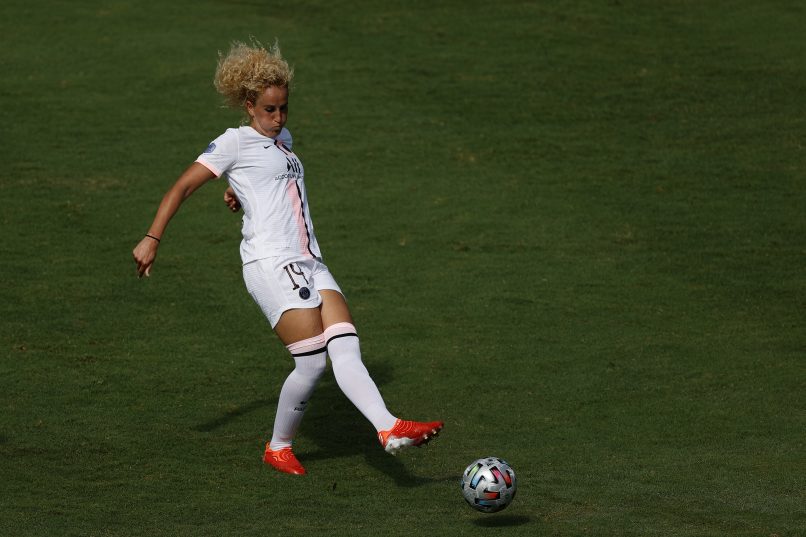 Police investigation on attack of Kheira Hamraoui sees Sakina Karchaoui questioned
Le Parisien report that the investigation into the assault of Paris Saint-Germain midfielder Kheira Hamraoui last Thursday has seen police find a potential link to teammate Aminata Diallo through various details.
Diallo had been arrested yesterday morning for her suspected link to the events. Last night, she saw her police custody extended by 24 hours, having denied any link to the attack on her club and international teammate. The ambush took place as the players were returning from a team dinner in Paris.
The 26-year-old had been at the wheel when Hamraoui was dragged out of the car and hit on her legs, in an attack carried out by two masked men who remain at large. 
Investigators have noted the unusual itinerary taken by Diallo that evening, as well as the fact that the third player in the car, Sakina Karchaoui was dropped off first – even though the opposite would have made more sense. Karchaoui was also being questioned by police today. The fact that the vehicle had slowed down when the attack happened has also raised questions, as well as the absence of hits on Diallo herself.
In addition, as revealed by Le Journal du Dimanche last night, a man incarcerated in a Lyon prison is also suspected of being implicated and has been taking into police custody as well. The man is said to have been in contact over the phone with Diallo and had been in detention pending trial since March over suspected violence against a drug trafficker. Le Parisien add that he has claimed to be a long-time friend of Diallo, and that he was simply calling as he was "worried for her".