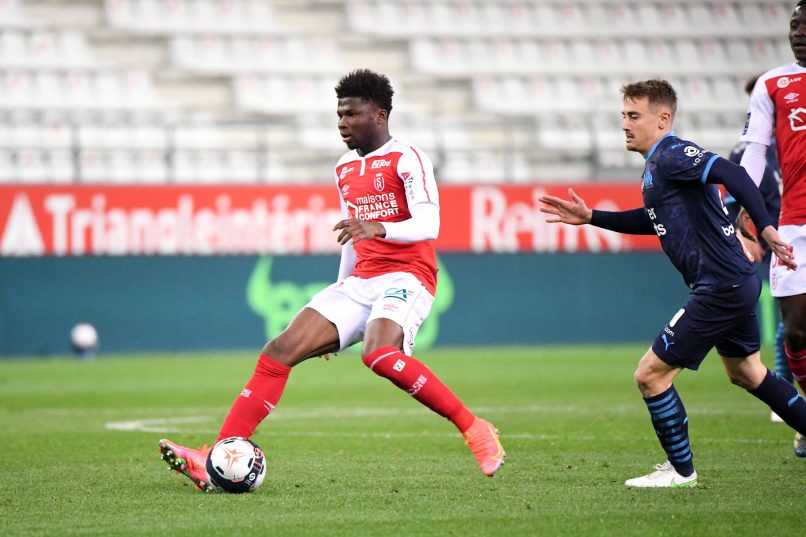 Reims' El Bilal Touré returns to training after transfer push
L'Équipe report this afternoon that Reims forward El Bilal Touré has returned to training, having been absent since the resumption of sessions amid his push for a transfer away. The situation led to Touré's non-selection for the opening match of the season, a 0-0 draw against Nice.
Club president Jean-Pierre Caillot spoke to L'Équipe, indicating that the matter was now closed, although the player was not necessarily guaranteed an immediate return to the matchday squad.
"The situation has evolved as he's reintegrated the team and returned to training this morning. He said what he had to say to his colleagues. Now, it's water under the bridge and he's available to be selected by the manager. It's good news for the club and most of all great news for him."
"Physically, he's ready to play. From what I've heard in terms of feedback from his first session, he's been professional despite his attitude towards the club. Now it's down to a coaching decision, I don't know what the manager will decide."