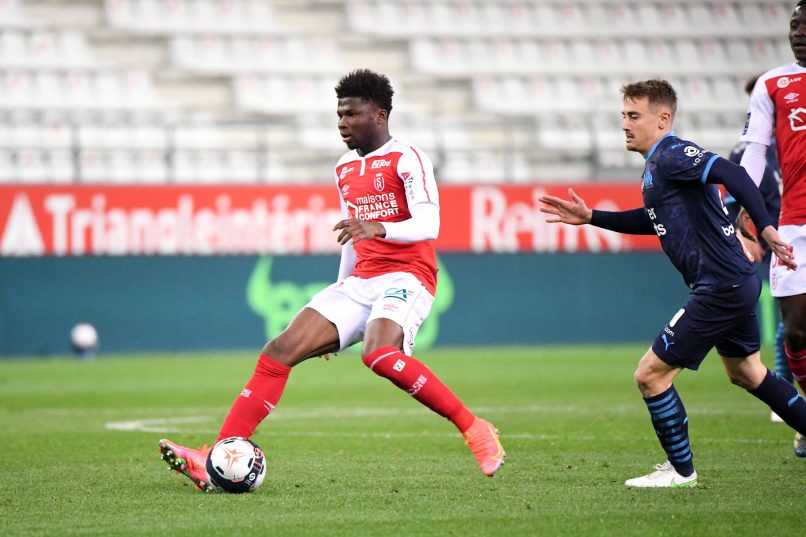 Reims president on El Bilal Touré refusing to train: "Whatever happens, he won't be leaving this year."
Speaking to France Bleu, Reims president Jean-Pierre Caillot discussed the club's pre-season preparation as well as the potential departures of several players, notably of striker El Bilal Touré. The Malian has refused to attend training and join the team on its pre-season retreats, seemingly with a view towards pushing a transfer away from the club.
Caillot explained that despite the 19-year-old's attempts to force a move, the club would be holding on to him for at least another season, even if that meant keeping him in the reserves for the entirety of the campaign. Touré's current deal with the Champagne side runs until 2024, and the Mali international scored four goals last season.
"El Bilal's situation is something we sometimes find at clubs during the transfer window. He was very upset at his playing time last season. There was, as he told us, a misunderstanding. He hinted that, according to him, the manager was not playing him as he had orders from the board – from me in particular – to play Boulaye Dia, which is completely false."
"Unfortunately for him, my way of seeing things is well known. There are players who were allowed to leave, players who will be allowed to leave, and that doesn't include him. We had some high offers for him in the last six months, but we explained to him that he has to play a full year with us before leaving."
"The only piece of advice that I can give El Bilal is that he gets back on track very quickly. Whatever happens, he won't leave this year. And if he wants to go to the reserves or stay at home, that's what'll happen to him for the rest of the year."