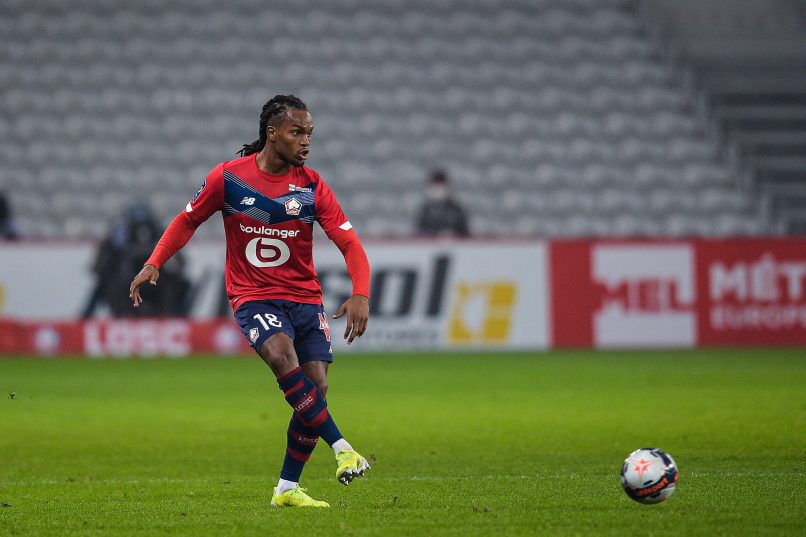 Renato Sanches says Gazelec Ajaccio fans told him to "go pick cotton"
In a post on Instagram, Lille midfielder Renato Sanches affirmed that he had been the victim of racist abuse during Sunday's 3-1 Coupe de France victory over Gazelec Ajaccio in Corsica.
Despite the match being behind closed doors and the curfew, supporters of the Corsican side were still able to watch their side lose to the Ligue 1 leaders, by congregating from a vantage point outside of the stadium, on top of a supermarket. They also set of firecrackers.
Sanches, who came on as a 2nd half substitute in the match, affirms that he met with racism from the locals: "For all the racist comments, keep laughing… "Renato go and pick cotton,"" is what Sanches indicates he was told by some Gazelec fans.