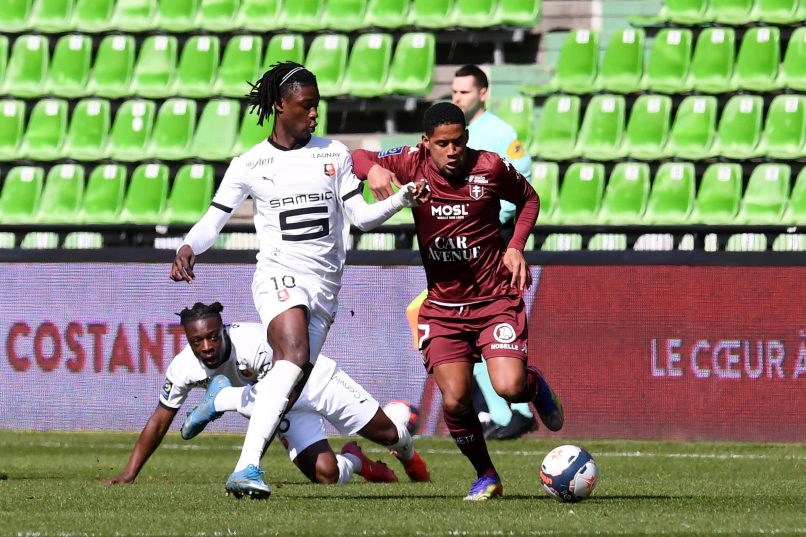 Rennes SD Maurice: "I don't think Eduardo Camavinga wants to leave on a free."
Speaking to TV Rennes, Rennes Sporting Director Florian Maurice discussed 18-year-old French midfielder Eduardo Camavinga's contract situation, with the youngster having just 12 months left to run on his existing deal.
"For the moment, we do not have any agreement one way or another. For the moment, Eduardo is here. Discussions exist between clubs and the player too. Now, we have still not found a solution as it relates to him. We have been working for a long while on this extension. Now, we don't have an agreement on that. With a player who has one year left of his contract we either find a way to extend him and that gives us a bit of time, or tomorrow a club has interest in Eduardo and we will think about the offers we might have. We are not under any obligation to sell the player. He has one year left on his contract. Honestly, it is difficult to respond because today we have not had a single offer that has arrived at the president's office. We are continuing the discussions and we hope to come to something. The window closes on 31st August."
On if he has received an offer from PSG, Manchester United or Real Madrid:
No. There are certainly clubs who want Eduardo, but he has a price too and we will have to find an agreement on that level too. The size of the fee is linked to the player's performance and the finances of the clubs who want this player… Me I have never spoken about €100m but he is a player who became an international in September and who has maybe had a bit more of a difficult season. But I remain confident in Eduardo's quality. Tomorrow, pre-season begins. We will have discussions with him tomorrow to understand what he wants and how he is feeling. I am calm because we have a situation there there is a player who is still at Rennes. It seems that big clubs are looking at the player. Now, we are waiting to see. I think that Eduardo will not want to leave Rennes for free. So either we find an agreement this summer, or we will find a way to extend him.