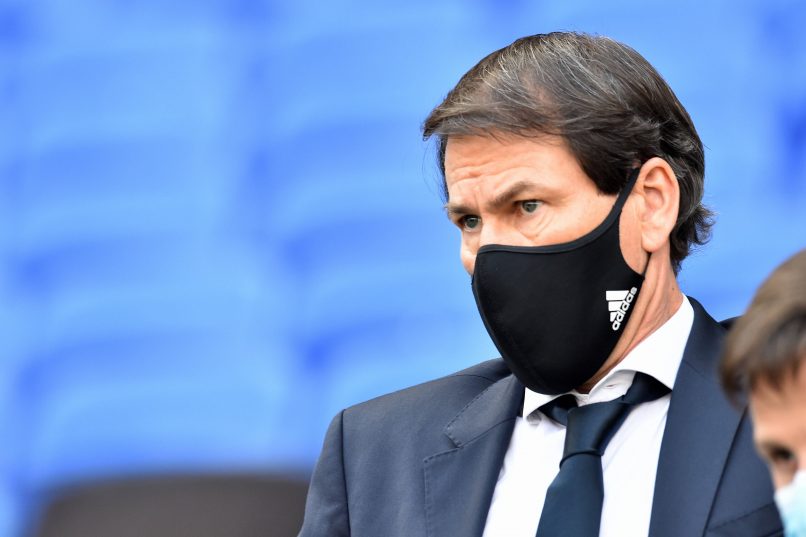 Rudi Garcia is leaving at the end of the season – L'Équipe
L'Équipe report today that Rudi Garcia will be leaving Lyon in two matches time, whether or not they finish 3rd and qualify for the Champions' League, when his current contract expires.
OL have begun to quietly begin their efforts to replace him, and whilst they have not officially approached any potential successors, in an attempt to show respect, Director of Football Vincent Ponsot, President Jean-Michel Aulas and Sporting Director Juninho have still been thinking about it.
They have settled on 4 major candidates: Christophe Galtier (Lille), Patrick Vieira (free), Marcelo Gallardo (River Plate) and Roberto de Zerbi (Sassuolo, but free agent in summer).
de Zerbi would be the most tactically audacious pick, but he does not speak French, which is a very important criterion for Jean-Michel Aulas. de Zerbi is being pursued by Shakhtar Donetsk. Marcelo Gallardo speaks French following his time at Monaco and is considered a legend at River Plate, where he has won the Copa Libertadores twice. Approached by L'Équipe, Gallardo's entourage confirmed that the coach is seeking to move to Europe. However, his six months remaining on his River deal, his high salary demands and desire to bring a considerable staff with him make the deal more complicated to achieve than for de Zerbi.
Lille boss Galtier has been courted for quite some time, and as there is heavy competition from Nice, who are willing to double his current salary, OL are seen as outsiders in attracting the coach.
Then there is Patrick Vieira, who has been offered by his representatives to Lyon, but it seems he is on the outside looking in on this raise at the moment.
Another idea, brought up my Jean-Michel Aulas and one that would be the most financially savvy during this period of financial crisis in French football, would be to turn Sporting Director Juninho into the manager – he does not have the appropriate badges, but has very clear tactical ideas around how he wants Lyon to play, which contributed to the breakdown in relations between the Brazilian and Garcia in the first place.