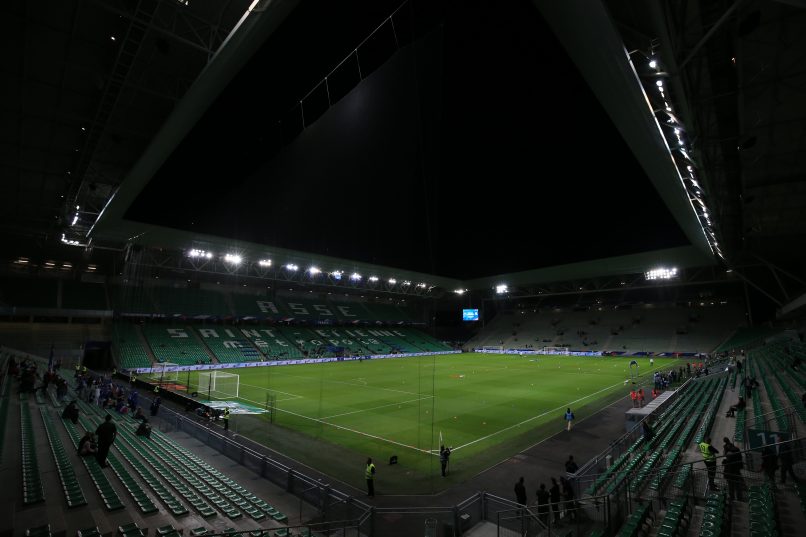 Saint-Étienne sale delayed as club files complaint against Cambodian prince
With last night being the deadline to submit formal offers to buy their stake in the club, Saint-Étienne co-owners Bernard Caïazzo and Roland Romeyer have instead decided to delay the sale process, report L'Équipe today.
After the club's first win of the season at the weekend, three offers were sent to KPMG, the audit cabinet in charge of sifting through the potential takeover candidates.
One of the offers is that of businessman Olivier Markarian, who is nevertheless in an unfavourable position. With Caïazzo being against a handover to him and Romeyer – who would have been likelier to retain an honorary position at the club under him – preferring another project, the Markarian bid has suffered setbacks.
A Swiss-based investment fund has also led a project, fronted by former ASSE player Mathieu Bodmer, who would become the club's sporting director. Former Marseille president Jean-Michel Roussier has been mentioned as a potential candidate for the club presidency in this scenario.
The takeover project, which also involves Chinese and Canadian investors, would be in favour with Romeyer but not with Caïazzo, who fell out with Roussier in the past over a previous broadcasting venture. Nevertheless, L'Équipe add that it is Caïazzo who is controlling the sale process, not Romeyer.
While KPMG have indicated that at least a third offer has come in, Caïazzo and Romeyer are currently not interested in entering exclusive negotiations for the time being with any of the bids. Because of the club's current position in Ligue 1 – second to last with only one win all season – the co-owners would not be able to sell the club for the €60m which was hoped for this summer.
As a result, the sale process could be delayed beyond 2021, and into the January market, where the squad is in dire need of reinforcements, not least because of the African Cup of Nations. However, Caïazzo has no intention of investing and Romeyer does not have the means – meaning a loan may be necessary. 17 players in the squad will see their contract expire at the end of the campaign – although by then, Ligue 1 authorities may have already created the league's commercial firm in order to provide a much-needed cash injection for its clubs.
Among the candidates which are already out of the race is Cambodian prince Norodom Ravichak, who had publicly declared his intentions in an interview with RFI in September. KPMG had received a letter for a bank guarantee of €100m in order to allow the prince access to the Data Room, where the club's financial documents and information on assets are stored.
However, KPMG has indicated that the letter is fake, leading to the club releasing a statement indicating that it will file a legal complaint for forgery and fraud, and attempted fraud.