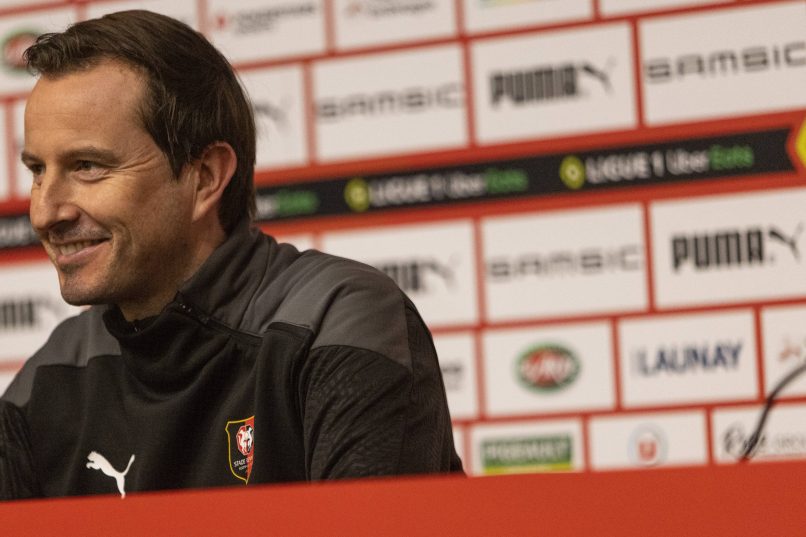 Strasbourg seeking to land Julien Stéphan
As reported by Foot Mercato, Ligue 1 side Strasbourg are seeking to land ex-Rennes manager Julien Stéphan, following their decision not to offer the departing current boss Thierry Laurey, whose contract expires next month.
Stéphan, who has been a free agent since resigning from SRFC in February, is their number one target, and talks have been underway all week. RCSA boss Marc Keller believes he has a good chance of convincing the French coach, who would be taking a significant step down compared with his previous job.
Talks are not yet at an advanced stage, but progressing in the right direction if you are a Strasbourg fan.