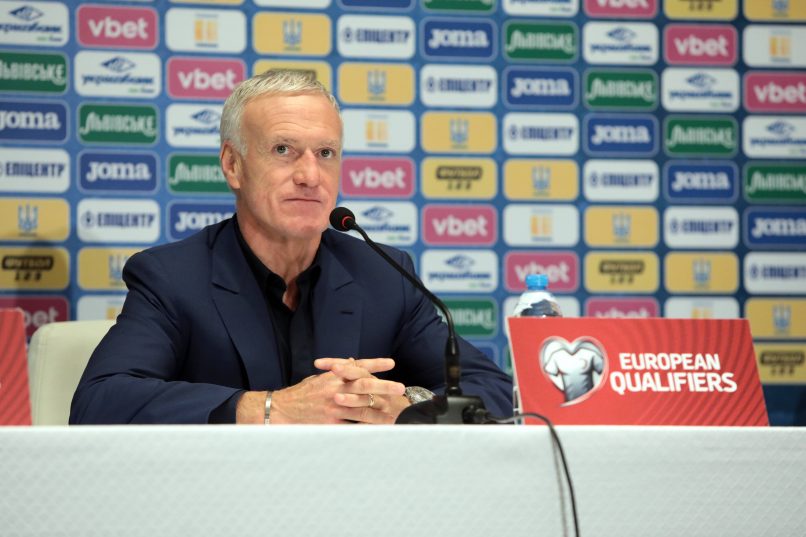 The most celebrated French footballers – where are they now?
French football has had more than its fair share of heroes. The country has produced some of the greatest players in the sport's history. Les Bleus can count among their numbers some of the all-time greats and these players have contributed to victories in Ligue 1, the EPL, La Liga and beyond.
Since French players play in every major football league, betting on your favorite team is likely to include a bet on a French player. Betting guides and sportsbooks, such as NordicBet, offer a way for fans of the beautiful game to feel a bit more involved in the action on the field. While the odds on Paul Pogba and Olivier Giroud might be pretty good, let's take a look back at some of the greatest French footballers of recent decades and see what they've done with life off the field. 
Didier Deschamps retired at the young age of 32 but in his relatively short career he managed to win the Champions League, the World Cup, the Intercontinental Cup and the FA Cup. He is recognized as one of the greatest defensive midfielders of all time. Deschamps' nickname – 'the water-carrier' – was intended to be insulting but in truth highlighted how essential he was to his teammates, directing the game by controlling how the ball was distributed.
After retiring, Deschamps managed two of his old teams – Juventus and Marseille. Deschamps has been manager of Les Bleus since 2012 and is currently preparing his squad for another win after leading them to victory in 2018. 
Pop culture might remember Zinedine Zidane for headbutting Marco Materazzi during the 2006 World Cup or for the very catchy pop song he inspired, but beyond that, he was an attacking midfielder renowned as possibly the greatest playmaker in football history. He is lauded particularly for his technical skills and agility.
Zidane's managerial career has been spent at Real Madrid, first as manager of their B team, Real Madrid Castilla, for two years then later as manager of the first team. In May 2021, Zidane again announced his retirement. Since this is his second retirement from managing the team, it will be interesting to see whether he can stay away if Madrid find themselves floundering again.
Another attacking midfielder, Michel Platini was one of the dominant players of the 1970s and 80s. He is considered one of the great penalty kick specialists. Until 2007, Platini held the record for the most goals scored for France. He is particularly known for being one side of the carré magique (magic square) of the French national team, alongside Alain Giresse, Luis Fernandez and Jean Tigana.
Not all heroes have happy endings. Platini was implicated in the 2015 FIFA corruption case, accused of taking bribes from Sepp Blatter in 2011. The FIFA ethics committee banned him from any involvement in football-related activity until 2023.
Described as a tenacious and powerful player, Patrick Vieira was voted one of the hardest players in football history. As a midfielder, his strength and ability to surge forward with the ball made him a dangerous opponent. He played important roles in France's victories and near victories in the 1998 and 2006 World Cups, as well as Euro 2000.
Since his retirement, Vieira has managed teams in three major leagues. He began his managerial career at New York City FC then moved on to OGC Nice. As of July 2021, he is the manager of Crystal Palace. Only five years into his managerial career, it is yet to be seen if his talents as a player will translate to coaching. 
Thierry Henry began his professional career at Monaco and Juventus but his talents really bloomed during his years at Arsenal. Four-time winner of the Golden Boot, Henry was renowned for being able to remain cool and collected at all times, a skill that made him a force on the field. His coolness didn't slow him down, though – part of why he is regarded as one of the greatest strikers was his impressive speed.
Post-retirement, Henry has found his niche as an assistant coach. He spent several years as manager of Monaco and of Montreal Impact, and while he led Montreal to the MLS playoffs in 2020, he ultimately decided to step down from the role. As assistant coach for the Belgian national team, he has shown a knack for inspiring players and acting as a role model for young players to look up to.