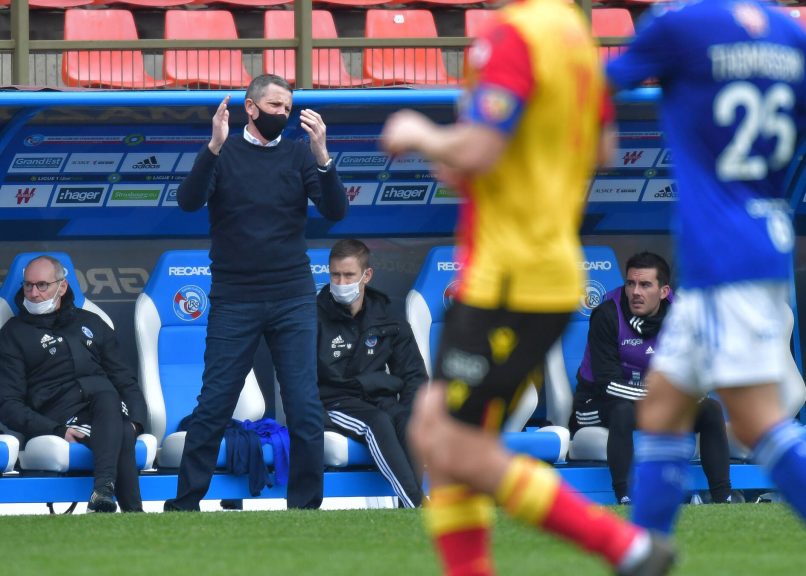 Thierry Laurey to depart post as Strasbourg manager in summer
L'Équipe report that Thierry Laurey will be stepping down as manager of Ligue 1 side Strasbourg when his contract expires in June.
Laurey, who arrived in 2016 at the club when they were in Ligue 2, took RCSA to the top flight and crucially kept them there, as well as winning the 2019 Coupe de la Ligue trophy.
Laurey, barring an incredible u-turn, will be calling it a day after 5 years as he has not been offered a contract extension.
After 12 matches this season, Racing had 7 points and Marc Keller, the club president, had already begun looking for a replacement for Laurey, boldly contacting Laurent Blanc who rebuffed RCSA.
Laurey is already talking to his entourage about the summer holidays that he will take in his home near Montpellier, which is nearing the end of being built.
In terms of replacing Laurey, Jocelyn Gourvennec is a name that keeps being brandished about, with FFF President Noël Le Graët a big fan of the ex-Guingamp and Bordeaux coach.
On the shortlist is also recently departed Rennes boss Julien Stéphan and Remi Garde, the latter of whom played for Strasbourg alongside Marc Keller between 1993 and 1996.
However, the priority target at this juncture appears to be Brest manager Olivier Dall'Oglio, who was also a Strasbourg player between 1989 and 1992. Keller is a huge fan of how Dall'Oglio's teams play and contacts have been initiated between the relevant parties.
He is also a coach who Montpellier are looking at in the event that they decide not to extend Michel der Zakarian's contract past its current expiry date of June.
Dall'Oglio's current deal with Brest runs until June 2022.