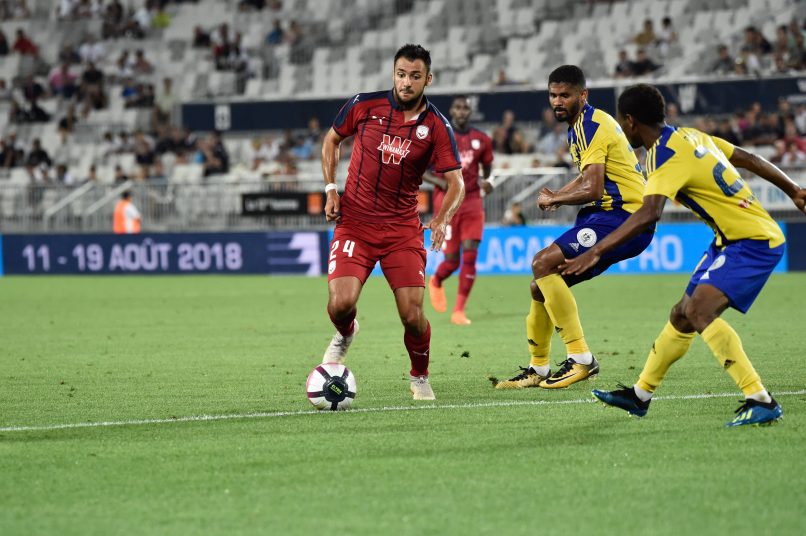 Ventspils sanctioned by UEFA for match-fixing Europa League qualifier vs Bordeaux
Latvian club Ventspils and a Russian referee have just been punished by UEFA following an investigation into alleged match-fixing. The case concerns a qualifying round Europa League match played vs Ligue 1 side  Bordeaux at the end of July 2018.
To be precise, a Bordeaux 1-0 away victory on July 26th 2018, in a second qualification round of the Europa League, refereed by Russian Sergei Lapochkin.
Indirectly involved in the affair, Bordeaux were not questioned as part of the investigation.
After receiving a provisional sanction at the end of March, Sergei Lapochkin, who had appeared on the FIFA international referee list since 2013, was suspended for 10 years (nationally and internationally) by the UEFA Ethics Council. Lapochkin had been approached before the match by potential match-fixers and had not reported the incident to the UEFA.
Ventspils will serve a 7-year ban from all European competitions. Two individuals at the Latvian club were accused of "fraud, bribery/corruption" and "violation of the integrity of matches" and have also been punished. Sporting Director Nikolajs Djakins has been suspended for four years. The club's former manager, Adlan Shishkhanov, was banned for life from all football activity.
Shishkhanov had already been placed on a Latvian state "blacklist" since August 2020, following his involvement in criminal proceedings relating to allegedly hidden salary payments. He resigned from Ventspils last April. Before his Baltic adventure, he managed a Moldovan club, Dacia Chisinau, from 2010 to 2017, where he was accused of similar dealings. Dacia Chisinau ceased to exist in 2018, as several corruption cases rocked Moldovan football in recent years.
FK Ventspils have already been the subject of numerous alerts concerning the suspicion of match-fixing in the past. On August 27th, bets on the Latvian club's home encounter with (another) Moldovan club, Dinamo-Auto Tiraspol, in the Europa League first qualifying round, were frozen on all markets just before the start of the encounter.