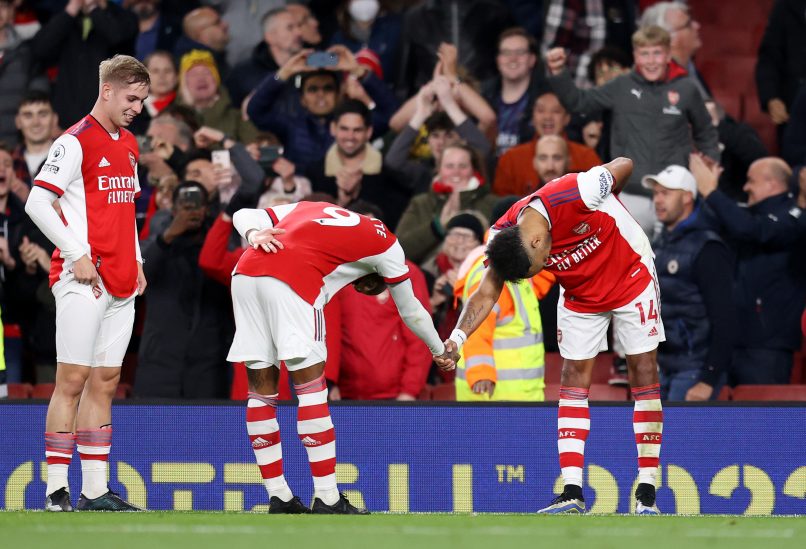 Alexandre Lacazette on Pierre-Emerick Aubameyang: "Before he arrived, I didn't like him."
During an interview with Canal+, in which he revealed the possibility of a return to Lyon, French striker Alexandre Lacazette discussed his relationship with fellow Arsenal forward Pierre-Emerick Aubameyang and his own traditional mentality towards football. Lacazette's comments make for interesting interpretation
On Aubameyang, who is known for his social media exploits:
I had some misconceptions about him. Before he arrived, I didn't like him. To be honest, I'm not mates with the Aubemayang you see on Instagram. I'm mates with Pierre-Emerick. People don't know Pierre-Emerick. They know Aubameyang.
On Lacazette's traditional mindset towards football:
Oh yeah totally [I'm oriented towards football how it was before]. Social media, statistics, for me that's not football. Football is the guys on the pitch and their passion. When I was younger I started to believe in it, but then in growing up, I saw that it's not the most important for me to score loads and loads of goals every season because at Lyon I scored plenty of goals but at the end of the day I won very few trophies. I would have preferred to score five goals and win a trophy each season.
On his attitude towards goalscoring as a number nine:
I'm a crazy number nine. I don't think like the others.