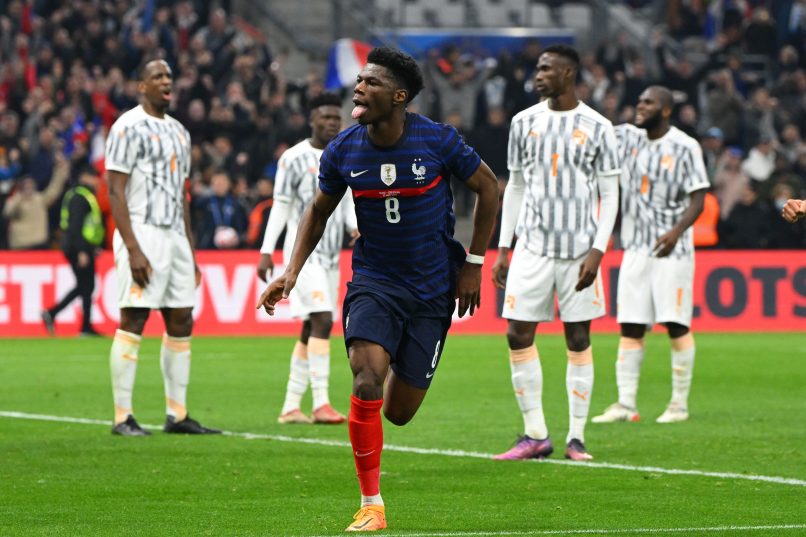 Aurélien Tchouaméni: "PSG is a top club."
Following Aurélien Tchouaméni's impressive performance against Ivory Coast on Friday night, and rumours that Paris Saint-Germain might be interested in the young midfielder, the Monaco man was quizzed on the topic during the press conference held at Clairefontaine today.
"PSG is a top club," he said, "with great players. They've made significant investments during the Qatari era. They have objectives, unfortunately for them they've not managed to win the Champions League yet, but they have a lot of titles and great players. Obviously, they want to go one step further, but I would consider PSG as a great team."
The former Bordeaux player remains under contract with Monaco until 2024.