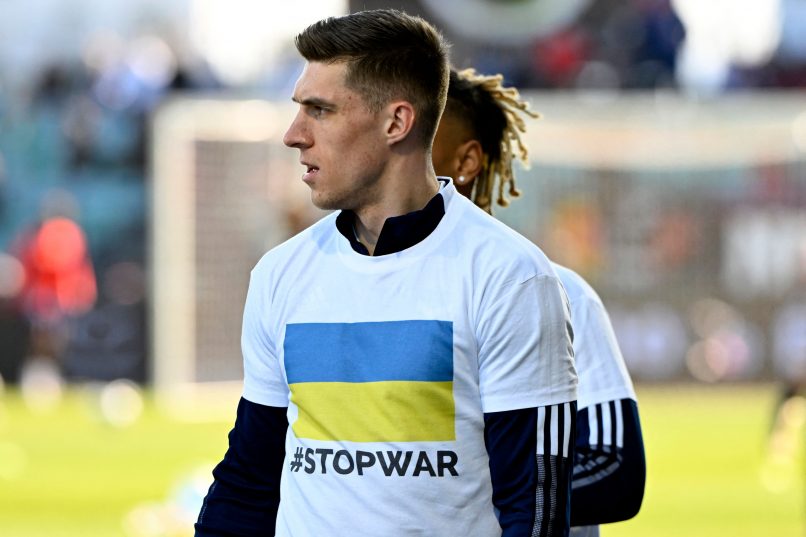 Bordeaux midfielder Danylo Ihnatenko "thought about" going to back to Ukraine to fight
Speaking ahead of Bordeaux's game against Paris Saint-Germain on Sunday, Ukrainian midfielder Danylo Ihnatenko inevitably spoke about the situation in his home country, which enters the third week of a large-scale Russian invasion.
His words transcribed in RMC Sport, the 24-year-old notably explained that he considered taking up arms to go fight for his country. Ihnatenko arrived at Les Girondins on loan from Shakhtar Donetsk this winter, and was able to bring some of his family over to France to join him in the last few days.
"I'm worrying about all those who stayed in Ukraine, my father, my grandmother are still there. I am concentrating on the match, on football."
"I know that certain athletes have taken up arms to defend the country, of course I thought about it, if I knew I could help my country I would have done so, but I know this situation is going to last, the best I can do is to carry on playing."
"I have friends in Ukraine, it hurts me to see all these people who are dying, children dying, I try not to think about that. I don't want to talk about [whether he considered ending his Bordeaux loan], the only thing I can do is pray. I haven't thought about terminating my loan with Bordeaux. I just want to play now."