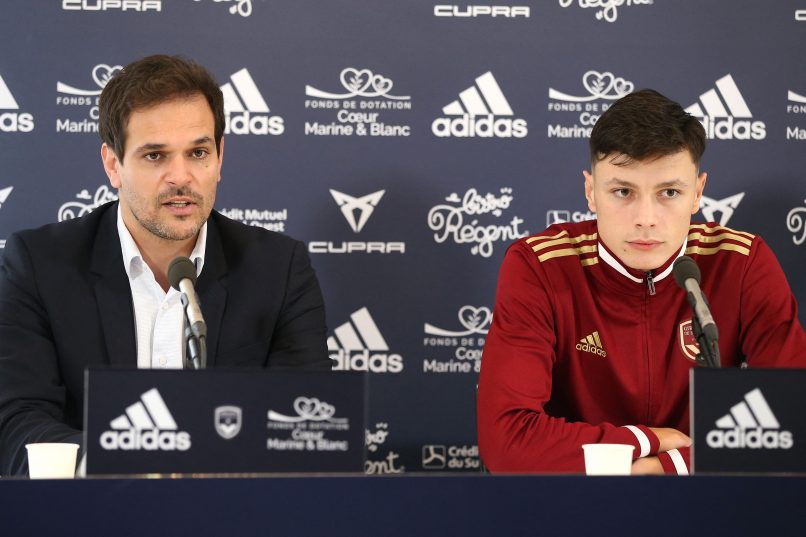 Bordeaux's Admar Lopes on relegation battle: "It's lots of small errors. Everyone is responsible."
In an interview published in today's L'Équipe, Bordeaux's technical director Admar Lopes has discussed the club's poor showing this season and the factors behind its struggles.
How can a team that's only won 5 times this season stay up in the last four games of the season?
Mathematically, there's still hope. That's the message of trust I want to get across. There are four chances left. If we win against Nice [on Sunday], it can change everything. We need to believe in it all together, and I'll support the squad until the end. We've shown in the last month and a half in certain games that we're capable of defending and scoring goals. The problem is that it's a two-faced team and you never know which one will show up. This team has a serious problem with managing the scoreline and emotions.
Shouldn't the arrivals of Marcelo and Josuha Guilavogui in January, as well as that of David Guion as manager, have solved that issue?
These changes created a positive impact at the start. The issue is that when you change manager and bring in important players, you have to win straight away. Otherwise it creates insecurity. In our case it took a month and half… It was a key moment.
Looking from the outside, nothing has worked this season – neither your managerial choices nor the players you have signed
We've made a few errors. But the fact the club was bought late [made official in July] was also decisive. Usually, a transfer window is planned out in May-start of June. We started at the end of July and we made our first sale – Toma Bašić to Lazio – on August 24. Those aren't excuses but it was a difficult context with financial restraints. We started the season with a coach that hadn't done a pre-season [Petković]. With regard to the profiles of the players we recruited, we knew there were risks but we didn't have the choice. We worked with what we inherited.
What's been your biggest error?
It's lots of small errors. Everyone is responsible.
Is being 19th a reflection of the level of the team?
The table doesn't lie. It's a reflection of the squad, the players' mentality, the quality of our work on a daily basis…
Is it a failure you take responsibility for?
Yes. When you work in football and that you're a decision-maker, you're always subject to criticism. That's normal. What's not is that Bordeaux are 19th. But with regard to the criticism, it has to be said that it's easy to speak in this period where the club is in great difficulty. But this summer, when the club was also in great danger, where were those same people who are criticising us now? What have they done to help the club?
The way the Laurent Koscielny and Benoît Costil situations have been managed have also seen a lot of people speak. Would you have done differently?
We're aware that we made decisions which are not very popular. We went for mainstays of the dressing room, but we did so because we felt it was needed. If I had to go back I would do exactly the same thing.
Is bringing Costil back for the Nantes game a month after taking him out of the team after the Montpellier match not an admission of defeat?
After Montpellier, the coach told me that in sporting terms Benoît wasn't at his best, that he was coming back from injury and that he wanted to play Gaëtan [Poussin]. After our struggled at Lyon [6-1 loss] and the disappointment at Saint-Étienne [2-2 draw] he told me that he wanted to bring in some experience, that he felt Benoît was doing better physically, and I agreed with him. It's a purely sporting choice. No external pressure.
After the altercation between Costil and the Ultramarines [ultras group] leader Florian Brunet at half-time against Montpellier and the accusations of racism, do you see how it could be interpreted differently?
I understand, but I don't agree. Benoît played against Montpellier because Poussin was suspended. Otherwise, Poussin would have played.
[…] Given the situation, many partners and supporters are surprised that club president Gérard Lopez is no longer present
The president has a network that not many people have. It's more useful for him to be travelling and looking for financial situations for the club's future than to be locked up in an office. That doesn't mean he can't be aware of everything. I speak to him and the coach does so every day.