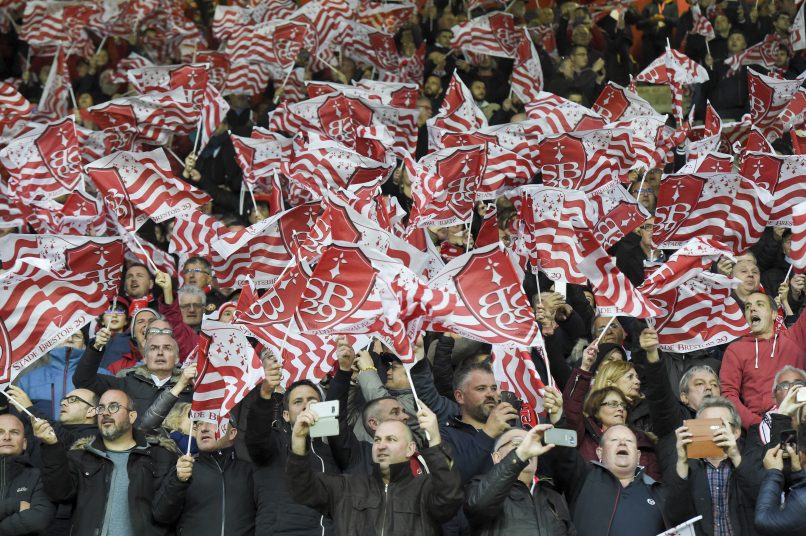 Brest submit new stadium proposal
As reported by L'Équipe, Ligue 1 Brest have submitted designs for a new stadium to be built by 2026 after being talked about by the club and locals for many years.
The ground will comprise of 15,000 seats and, from some angles, bears a resemblance to a smaller version of Bayern Munich's Allianz Arena with flowing lines and curved bowl-like sides. A small ground, only 11,800 places will be saved for the general public with the rest reserved for club partners.
No work is planned before 2024 but the designs have been in development for four years already. The new ground will be situated less than a kilometre from the club's current training centre and will be 12 minutes from the local airport while being near local motorways as well as being served by tram links to the centre of town.
The club's current stadium, Stade Francis-Le Blé – which also holds just over 15,000 fans, will not be retained. The Breton club's stay there will have lasted more than 75 years by the time the new stadium is opened. 
Brest major François Cuillandre said Stade Francis-Le Blé "no longer meets the requirements of Ligue 1 and we're being given exemptions because of this project for a new stadium. We must give the club the means to function properly and to remain at the highest level."