As the Ligue 1 season is fast approaching, here at Get French Football News we've decided to take a look at one of the most important aesthetic elements of a teams' identity, in the form of the football club's home shirt.
With every new season comes new shirts that we can bawl over, and there are some very interesting picks in this year's Ligue 1. GFFN writer George Boxall will be running through every home shirt in France's top tier – and then rating them out of ten, in customary fashion: 
AC Ajaccio 
The Corsican Ligue 1 newcomers bring back the traditional red and white stripes of Ajaccio to France's top tier in what is, essentially, an Adidas kit straight from their team wear selection. Whilst there isn't anything that particularly puts me off the kit, there's nothing too exciting about it either – although the omission of a front shirt sponsor helps it out majorly. 
Verdict: Clean, but not too adventurous. 6/10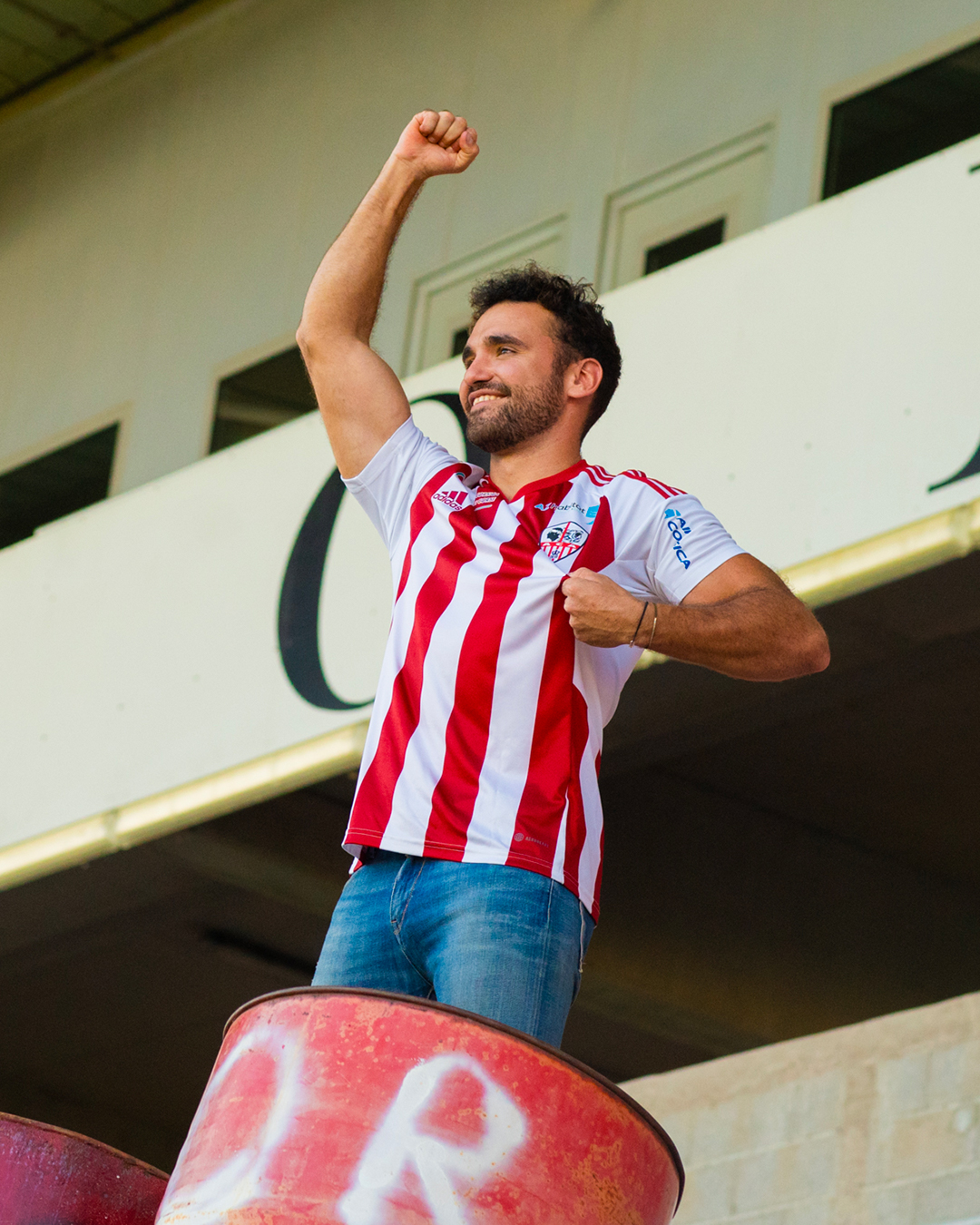 Angers
The SCO and Kappa return with a slight switch-up that places the diamond (well, triangular) shape at the centre of their design in a nod to the club's crest. It protrudes a little far down than I would like personally, but the black & white colour variation looks clean with a sponsor that integrates itself well into the shirt. The stripes of Angers looking quite minimal in recent years, I just feel Kappa could do so much better with them – but props for trying something a bit different.
Verdict: Strange diamond, but a really clean switch-up. 7/10
Auxerre
Ligue 1 awaits for the first time in 10 years and AJA's new home kit is entirely white, except for a blue border on the neck and sleeves. It was first worn during Auxerre's play-off campaign against Saint-Étienne which led to the club's promotion to Ligue 1 on penalties – and on first impression is a basic but non-offensive crew-neck design. They brought out a bunch of kids for the announcement photoshoot, which is related to Auxerre's identity as a club that develops players from youth level – it's still a bizarre announcement shoot either way.
Verdict: Nice story, and nice crew-neck, but still very bland. 4/10
Brest
Les Pirates are back this season with Adidas and have plundered the manufacturer's team-wear selection once again which slightly improves on last season's round-neck offering. The deep red colour is striking as usual for the Breton team, but a top-half filled to the brim with sponsors doesn't make it the most aesthetically pleasing on the eye. Whilst it's a sign that a club is well-connected to it's local businesses, it doesn't necessarily bode well for a Ligue 1 kit rating.
Verdict: Nice colour, but sponsors ruin the shirt. 4/10
Clermont Foot
It's Clermont's second season in Ligue 1 and they're back with a magenta and sponsor-dominated home shirt which is broken up by dark and light purple diagonal striped details. I've always been a fan of Clermont's colours, but less so the abundance of sponsors on the shirt (albeit local municipal sponsors).
Verdict: Similar to Brest, nice colours – sponsors get in the way. 5/10
Lens
The Sang & Or mix it up with Puma by bringing back a design from the 1980s. It's a block & pinstripe design which departs away from last season's wide stripes. In short, it confuses me – Lens have somehow put about three different shirt designs in here. Whilst I love the idea of the pinstripes, it just doesn't look like a coherent football shirt with a collar that just simply doesn't work. A mess from start to finish. Finito.
Verdict: A throwback for throwback's sake, some things should just stay in the 80s. 3/10
https://twitter.com/RCLens/status/1535185043068436480
LOSC
New Balance, and a new sponsor. With Car-retailer Cazoo seemingly taking over European football, they feature on Lille's 22/23 beauty of a home shirt. NB's approach here is modern, and combines a red base with a navy chest stripe and three greyish stripes underneath. It features a V-neck collar with navy detailing on the shirt's sleeves. Honestly, I'm in love with this shirt – it treads the line between modernity and classic design and strikes an incredible balance (no manufacturer pun intended).
Verdict: A modern Cazoo-classic. 8/10
Lorient
Les Merlus have binned Kappa for Umbro who switch it up with an interesting diamond pattern that features subtle waves – a label also pays homage to the club's Coupe de France win 20 years ago. Jean Floc'h still feature as the main sponsor, and doesn't detract anything from the shirt's design – black detailing on the sleeves and collar finishes off a solid first effort from Umbro.
Verdict: Solid but not exceptional. 6/10
https://twitter.com/FCLorient/status/1552926325073141761
Lyon
Les Gones and Adidas have had a partnership since 2010, and for 2022/2023 the traditional colours of OL are retained with a predominant white, with a red & blue vertical stripe that features a subtle chevron with multi-coloured Adidas stripes and a white crew-neck collar finishing off the design. It's a bespoke look that is clean and stays true to Lyon's traditions – and I love the multi-coloured Adidas stripe detailing on the shoulders.
Verdict: Adidas providing well for Lyon once again 7/10
Marseille
Not one, but two Cazoo shirts in Ligue 1 next season! The car retailer feature on Puma's plain-but-clean effort this year departing from last year's blocky horizontal stripes (which I was very much a fan of). It's a classic V-neck design with blue rims that harks back to the 1980s with a subtle vertical stripe pattern weaved into the predominant whiteness of the shirt.
Verdict: A good effort if a little plain in my opinion. 6/10
Monaco
It's Monaco. It's Kappa. It's what we've come to expect from the pairing. Whilst the brief at the Principality doesn't allow for too much room for manoeuvre in terms of design, Kappa have kept it classy this year featuring white more predominately than last season, and featuring small diagonal pinstripes with an 'evil' looking sponsor from investment platform Etoro that doesn't detract too much attention from the main shirt. I also love the sleeves.
Verdict: Kappa keep it classy. 8/10
Montpellier
Nike only produce two team's kits in Ligue 1 kits this season, and with Montpellier the club returns to navy blue predominant Nike shirt with small horizontal orange detailing. Frankly, and I know it may seem harsh, but it bores me to death. Montpelier are blessed with having an orange and navy colour scheme but somehow the designers have made orange look really dull. The sponsors are there, but to be honest I can't even say they ruin a shirt that was already doomed by Nike.
Verdict: Montpellier, you deserve so much better. 4/10
https://twitter.com/MontpellierHSC/status/1552557809744617472
FC Nantes
Macron return for last season's Coupe de France winners in Nantes and it follows a trend of 'classic' looking shirts in Ligue 1 this season. There is the predominant yellow of the Les Canaris with a smart green and white trim at the end of the sleeves and on the round-neck collar. Whilst the red Synergie sponsor looks somewhat out of place – it doesn't completely destroy the shirt.
Verdict: A classic look for Les Canaris 6/10
OGC Nice
It's Aaron Ramsey in a Nice shirt, the unexpected signing shows off one of Macron's more adventurous outings in Ligue 1 this season. They've switched-up the classic red and black stripes that fade towards black on the right half of the kit and fade to red on the opposing left half. I'm a big fan and also an admirer of the very thin red and white trim on the collar and the sleeves.
Verdict: Macron have managed to keep it ambitious but classy. 7/10
https://twitter.com/ogcnice/status/1554205008127836162
Paris Saint-Germain
Qatar Airways finally features on a PSG home shirt with new sponsor GOAT on the sleeves. What I can say is that the Parisians and Nike haven't exactly created their greatest shirt of all time here, bringing back the wide block which has been symbolic of PSG shirts in the past. However this time, although I appreciate the middle badge and Nike swoosh, it just doesn't work. The bib-looking central block is made worse by the odd design of the upper section of the shirt, which has worked on other occasions in this seasons new shirt selection, but looks really out of place here.
Verdict: Certainly not the GOAT here. 4/10
🆕🏟️👕

Le @PSG_inside présente son nouveau maillot 𝒉𝒐𝒎𝒆, conçu par @nikefootball pour la saison 2022-2023. ❤️💙#𝐼𝐶𝐼𝐶𝐸𝑆𝑇𝑃𝐴𝑅𝐼𝑆 pic.twitter.com/vfMSxDQhdm

— Paris Saint-Germain (@PSG_inside) June 29, 2022
Stade de Reims
Umbro return to outfit Óscar García's young Stade de Reims side in a classic-looking clean round-neck effort this season. It's a much improved look compared to last season, and I'm a fan of the trimmed sleeves and collar with two small red borders. The sponsors don't impact the shirt too badly.
Verdict: Improved, yet not exceptional. 6/10
https://twitter.com/StadeDeReims/status/1551622704226336768
Stade Rennais
Rennes return with Puma again for 22/23, and new signing Joe Rodon on loan from Tottenham is sporting a decent effort for the Breton side. Building on last years rather plain shirt, there is some small iconographic detailing within the dominant red that features on the shirt and a small black side-stripe that runs up until the badge. The only thing in the way of this shirt is the huge Samsic sponsor which takes up almost a third of the shirt – otherwise it doesn't offend me too much.
Verdict: Good effort, although the HUGE sponsor ruins it for me. 6/10
https://twitter.com/staderennais/status/1554171282119335936
Strasbourg
Adidas and Strasbourg continue their partnership, and I'm a big fan of the pinstripe design, with a smart-looking V-kneck that harks back to a lot of Adidas' early 1990s designs. However it is template shirt form the German manufacturers' Mi Licence 22 catalogue, and the sponsor spoils the shirt for me – especially the light green colour of the slash looking really out of place on what would have been a lovely shirt.
Verdict: Sponsor ruins otherwise decent template attempt. 5/10
https://twitter.com/RCSA/status/1525383906056339456
Toulouse
Toulouse return to Ligue 1 in some fashion! Honestly, I'm absolutely in love with this shirt made by Swedish manufacturer Craft. They opt for a base white layer completed with purple pin-stripes and accenting, with a V-neck collar and purple trims on the sleeves. It's an instant classic for me from the colour until the sleeves, and blows away many of the established kit manufacturers in Ligue 1 this season – it is by far my favourite.
Verdict: Craft have crafted an absolute Gem for Toulouse. 9/10
https://twitter.com/ToulouseFC/status/1545688812986195968
ESTAC Troyes – Last but not least, we have Le Coq Sportif's retro-looking design for ESTAC Troyes. The shirt itself is actually really classy, with shiny dark jacquard stripes being the most eye catching feature of the shirt's design. However,  the problem lies with betting sponsor Winimax – which sticks out like a sore thumb and ruins what otherwise was a lovely effort from Le Coq Sportif and Troyes. 
Verdict: Woeful from Winamax who ruin a decent effort from Troyes. 5/10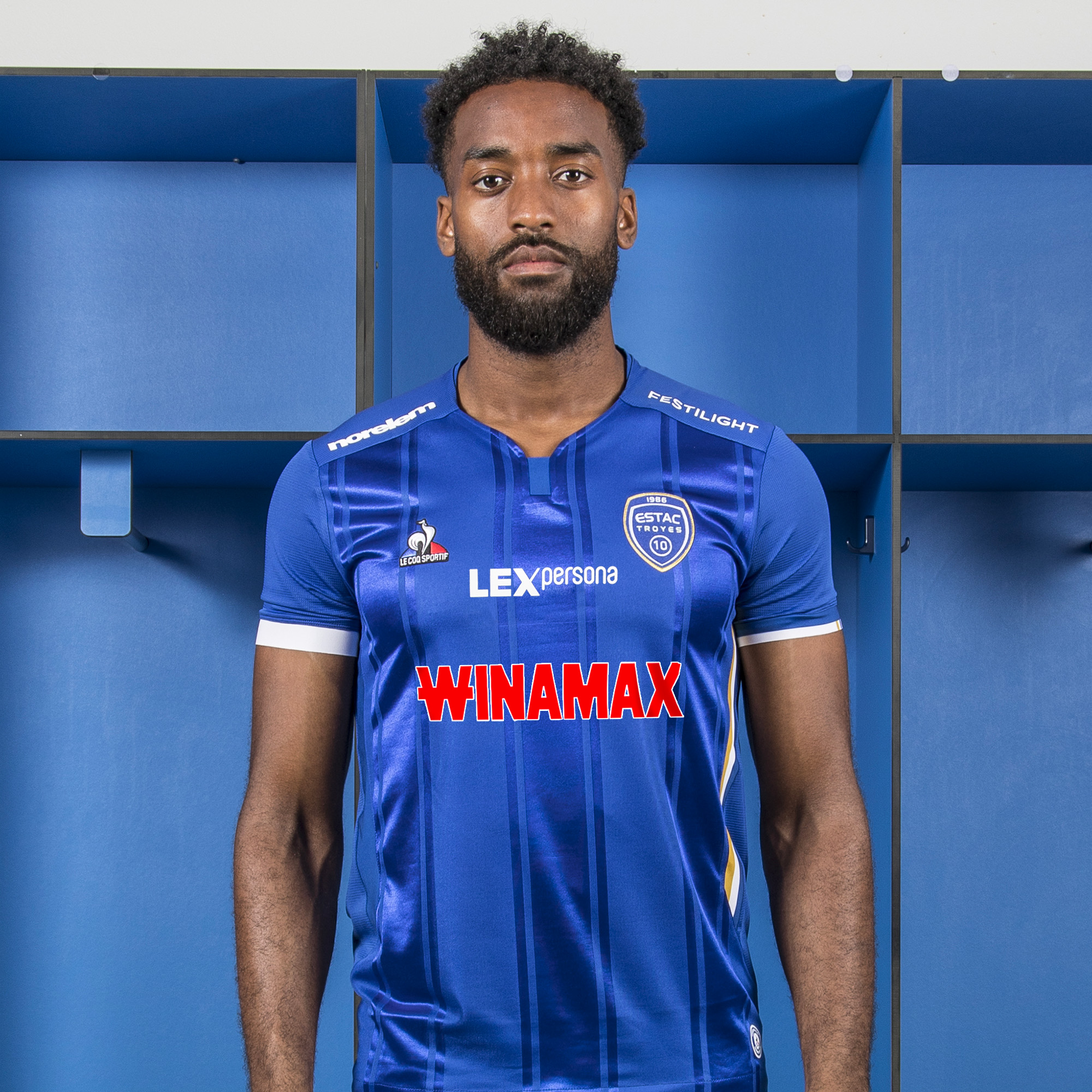 And that's that for Ligue 1's home shirts this season! Toulouse comes out on top with a 9 rating which is closely followed by Monaco's and Lille's 8 – whilst Lens comes out with the lowest score at 3, followed by PSG and Montpellier with a rating of 4. Let us know what you think about this year's selection of shirts! Do you agree with this year's verdicts? 
George Boxall for Get French Football News