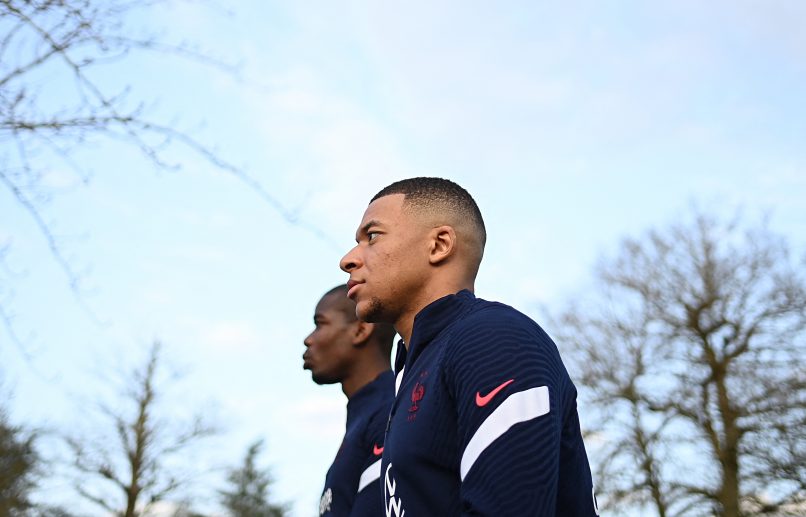 FFF president Noël Le Graët on Kylian Mbappé: "I want him to stay at PSG."
In an interview published in today's Ouest-France, FFF president Noël Le Graët notably discussed Kylian Mbappé's contract situation.
Le Graët notably explained that for him, the forward would have a greater chance of winning the Ballon d'Or at Paris Saint-Germain, and questioned whether a move abroad would see him improve any quicker.
On Mbappé's future
I want Kylian to stay in Paris. It's better for French football to have one of the best players in the world, if not the best, in its league. He is likelier to win the Ballon d'Or with PSG than if he leaves.
When you change clubs, you always have to get used to a [new] environment. Paris are on a bad run but remain a big club.
On whether a move to Real Madrid would improve his link with Karim Benzema and help Les Bleus
The two players stand out technically, and they obviously get along well. For me, there's no issue if one players for Real Madrid and the other for PSG. As with Germany and Bayern Munich, I'd like there to be a spine of 5-6 players from the same club in the national team, but that's not the reality of football these days. And we were World Champions with players from different teams.
On whether Mbappé would improve more quickly with Real Madrid
Is the Spanish league better than ours? I'm not convinced. It'll be a personal choice for him. But as FFF president I prefer that he stays in France.