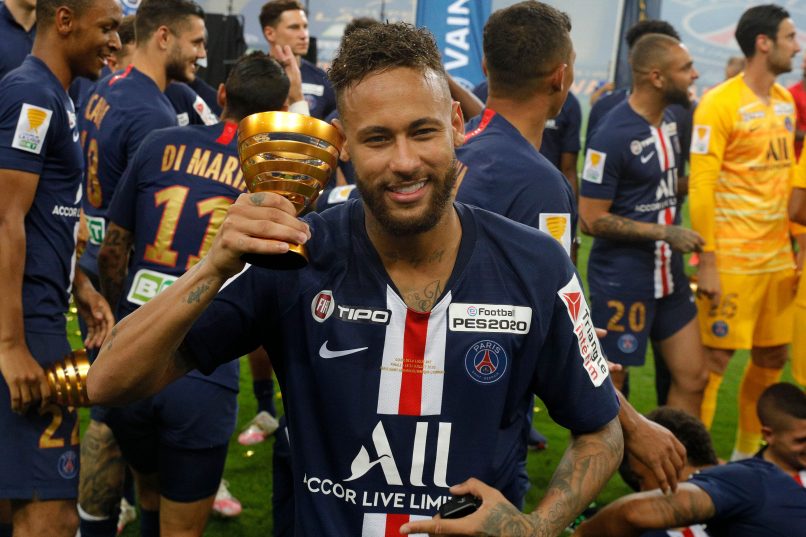 HOT TAKE | Lionel Messi's average form is the best thing to happen to Neymar at PSG
Since joining PSG in 2017, Neymar's performances have lurched between the divine and the disinterested, between showman and ruthless match winner. Although his record of 91 goals and 56 assists in 133 Paris games is impressive, there's a sense that what he's achieved in more generally terms has underwhelmed given his colossal talent.
However, although Neymar's attitude towards some games remains frustrating, his impact in Paris should be, at least partly, reassessed due to the slow start of Lionel Messi (probably they greatest player of all time) at PSG.
Messi's two goals in 16 Ligue 1 games, so far, falls well short of the 19 in 20 Neymar managed during his first Ligue 1 campaign. Messi has struggled to adapt to Ligue 1's pragmatic, physical style like Neymar did. Even if Neymar has often railed against the treatment he's received, after some agricultural challenges have equalled lengthy periods out injured.
Although much is made of Neymar's alleged over-egging of Ligue 1 defenders' less-respectful tackling, he's usually continued to boldly take on whatever's thrown at him, even after various injuries. Messi, meanwhile – at least in front of goal, he does lead Ligue 1 for assists this season – has often been kept at arm's length by French defenders. It's a feeling that, maybe after watching his friend miss so many games due to ankle problems, appears to be somewhat mutual – subconsciously or otherwise.
Although Messi has been picked off and crowded out more often in Ligue 1 than he was in La Liga, his impact has still been far greater than the French press are willing to admit. However, his inability to fully impose himself both underlines the heightened quality and effective stoicism of French football and goes to show that, despite admittedly having a distinct age advantage over the Argentine, Neymar's ability to better navigate such obstacles should be looked back on with greater admiration. 
Messi is still Messi, even if he is closing in on 35, and he could yet tear Ligue 1 apart as many predicted he would – he's already come through for PSG in the Champions League, an area where Neymar has been less effective. But, for now, Neymar and Kylian Mbappé are the only PSG players to be able to claim to have done so, despite similar barriers. As a result, no one has done more for Neymar's reputation in France than Lionel Messi.