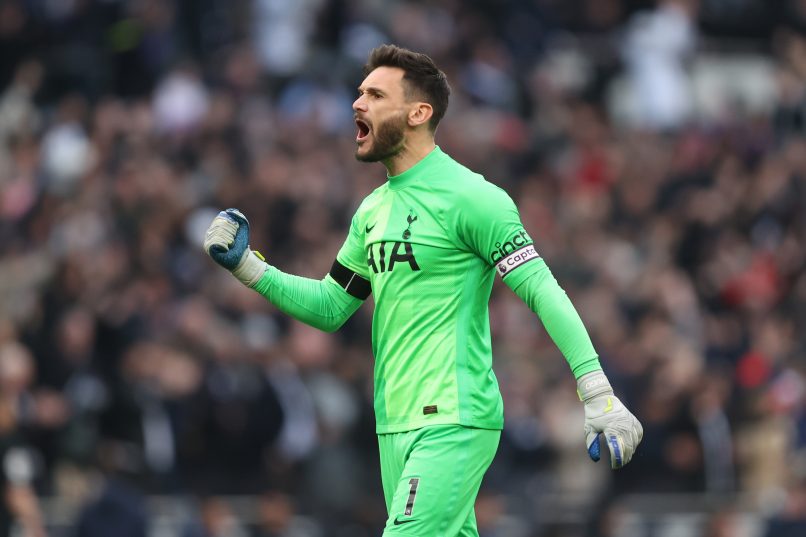 Hugo Lloris on renewing with Tottenham Hotspur: "Staying was always my first option."
In an interview published in today's L'Équipe, France goalkeeper Hugo Lloris notably discussed his recent contract extension with Tottenham Hotspur, and whether other options were open to him.
The 35-year-old, who has been with the North London side for a decade, also explains the impact Antonio Conte's arrival has had on the team's form and the players' mindset.
You renewed in January, why wait so long?
Discussions started in January and came to a conclusion very quickly…
Why didn't they start last summer?
I had been rather clear and honest on the subject by saying that I hadn't received anything. So I can't answer that question. I can only reflect when I have the situation in hand, and that wasn't the case last summer. It was the case in January and things moved along rapidly. It had been a difficult season beforehand, which we started with one manager [Nuno Espírito Santo] and continued with another [Antonio Conte].
Did you consider taking advantage of your status as a soon-to-be free agent?
Staying was always my first option, otherwise I would have considered something else. But deep inside, it's what I wanted. I am in the Premier League, and although the team has had highs and lows in the last two season, we've become competitive again under Antonio Conte.
Did his arrival change the situation for your contract?
I don't know, but things have been clear with him from the start. I also have that relationship with Daniel Levy, even if Fabio Paratici arrived and is in charge of the sporting side of things, now.
Did you negotiate without an agent?
I spoke face to face with those at the club, with Fabio and the president. That's often how it's been during my career. I think in negotiations, it's better to see for myself how things are and to understand expectations. […]
Spurs are doing better under Antonio Conte. Can you project yourself over the long term with such a hot-headed manager?
Before that, you need to take everything there is to take from a manager like him. February was a bit more difficult, but within the squad, we're feeling that there is progress, a real understanding of the structure he wants to give, and I think something is happening. He's brought his passion – which can be extreme – his system, his style of play, and in four months, which is not a lot, we're feeling development. We hope it'll lead to a great end to the season. We have a common goal with him, to outdo ourselves, to get back to the big Champions League moments. He experiences football at 200%, and there are lots of things to learn from him, to keep.