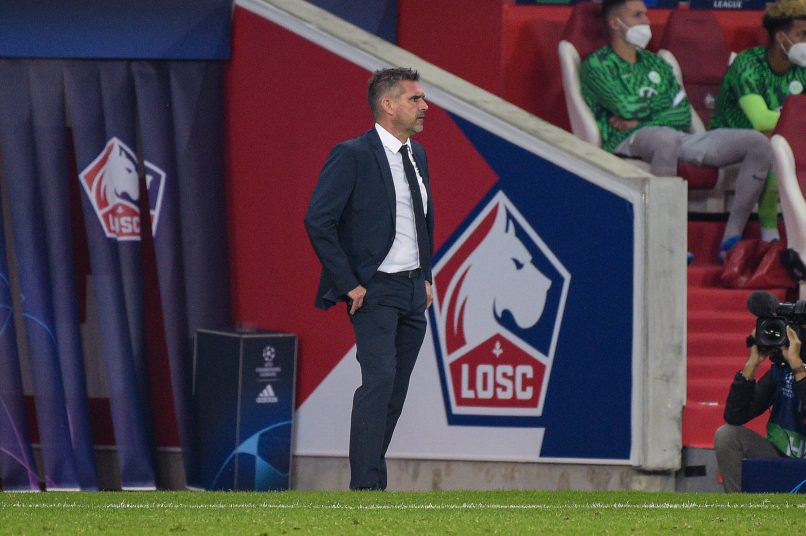 Jocelyn Gourvennec uses PSG slogan ahead of Champions League second leg
Ahead of Lille's second leg against Chelsea in the Champions League Round of 16 tomorrow night, Les Dogues' manager Jocelyn Gourvennec has spoken to the press to defend his side's chances against the current European and World champions.
"I must be the only one in this room who believes it can be done. They're giving us a less than 10% chance of qualifying. In this situation, LOSC always turn up. We built our European campaign by playing at 300%. It's what has happened. The Champions League is extraordinary. In its history, completely unforeseeable things have happened. It's a competition of legend, emotion, tragedies including unforeseeable comebacks. That should give us force. We want the carry the stadium with us to, forgive the expression, dream bigger."
This final phrase is borrowed from PSG, who have the slogan written on the Parc des Princes.