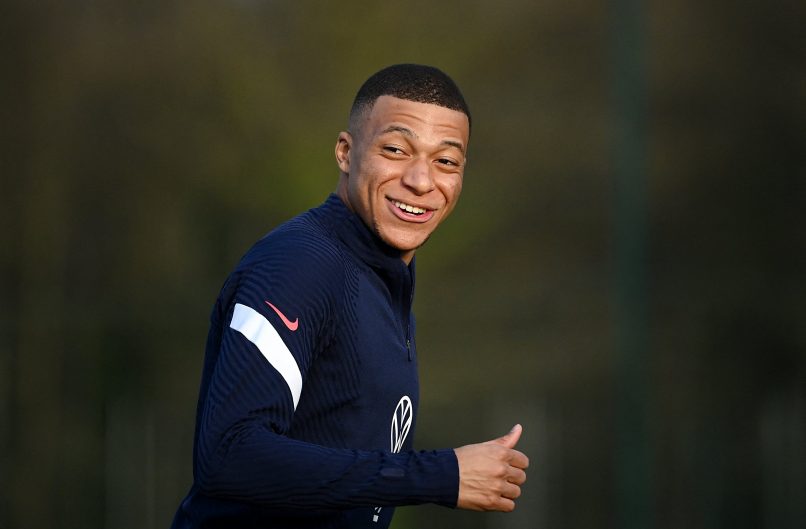 Kylian Mbappé sponsorship protest is "by no means a rebellion"
Following Kylian Mbappé's refusal to participate in yesterday's sponsorship commitments with the French national team and their partners (including Volkswagen, Uber Eats, Orange, Xbox, Coca-Cola and Konami), the 23-year-old's entourage put out a statement today to explain the situation.
It was explained that the problem at hand was the image rights of the national team's players, who sign the corresponding contract before their first cap, which contains certain obligations with the FFF's partners. As a result, players are paid €25,000 for each match played.
Mbappé apparently signed his contract in 2017, but the "contract was never renegotiated since and is considered to be valid for each player until the end of their career with the French national team."
His representatives explained further that they had been in conversation with the FFF "on many occasions over the last three years and more." They believe that "the conditions of this convention don't allow the image of football to develop in respect to the values that the institution might carry but also those of each player in the team."
Mbappé's absence "is by no means a rebellion," continued the statement, "but had no other intention than to reaffirm his expectations and to move the lines. This episode by no means questions the involvement of Kylian Mbappé with the French team, nor his attachment to it, and should serve as a necessary dialogue around these subjects."
The representatives also reaffirmed that, since his first cap in March 2017, the striker "has wanted to give his earnings to charitable associations."