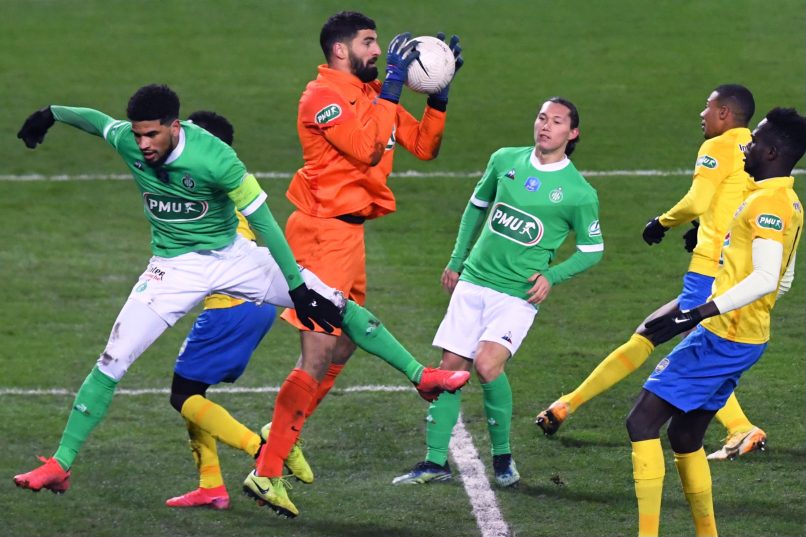 Mehdi Jeannin offers his shirt after hitting spectator in the face
Last Saturday, Ligue 2 side Sochaux hosted Guingamp having lost two important games to Ajaccio and Paris FC. Despite winning the game 1-0, all did not go smoothly.
Five minutes before the end of the game, with the scoreline reading 1-0 to the home side, Sochaux goalkeeper Mehdi Jeannin kicked the ball out of play in order to allow the physio team onto the pitch to give his left-back Abdallah Ndour medical attention.
In doing so, he hit a fan directly on the nose, who consequently posted a picture of her injury on Twitter captioned "5 minutes earlier, the clearance ended up hitting my nose."
Yesterday afternoon, Jeannin replied to her tweet saying, "My sincerest apologies for my clumsiness. Would an apology shirt cheer you up?"