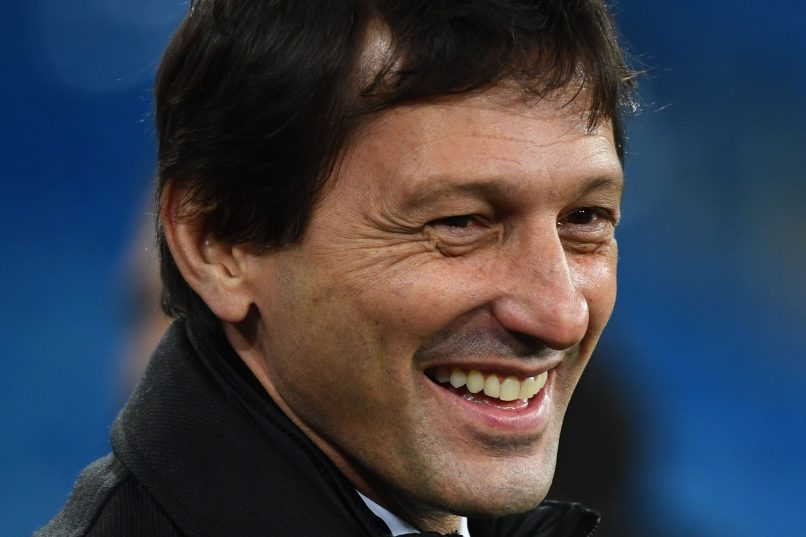 Mikel Arteta, Simone Inzaghi and Erik Ten Hag are possible options to become PSG's next coach
With Mauricio Pochettino likely to leave PSG this summer, L'Équipe have discussed a shortlist of possible candidates to replace the Argentine ahead of next season after PSG were knocked out of the Champions League by Real Madrid last week.
Former Madrid manager Zinedine Zidane has long been seen as PSG's favourite to take over as coach at the Parc des Princes but his preoccupation with the French national team job and apparent displeasure at the way the Paris club is being run mean convincing 'Zizou' to join would be tough. He has already turned the club down this season but he is reportedly still in contact with the club's hiercahy. 
Despite an underwhelming return to Juventus, Italian coach Massimiliano Allegri has long been admired by PSG sporting director Leonardo who wanted Allegri to replace Thomas Tuchel at the end of 2020. But it remains to be seen if Leonardo would again pursue his former AC Milan partner if given the chance. Another Italian, Antonio Conte, whose off-field position at Tottenham remains a little uncertain, could also interest PSG given his broad success and his strong personality, say the paper. Inter Milan boss Simone Inzaghi, meanwhile, is another of Leonardo's favourites, the two men even met in 2020 to discuss a future in Paris together.
Of interest to Manchester United, Ajax manager Erik Ten Hag could be an option for PSG who are also monitoring the Dutchman's progress. Ten Hag's agent Mino Raiola already tried to place his client at PSG in 2019 when Paris inquired about several members of his Ajax squad. Like Ten Hag, Lucien Favre, who is still available after leaving Dortmund in 2020, is a theoretically attractive option due to his attacking style of play and success in France with Nice.
More left-field options suggested by L'Équipe include Christophe Galtier, who has repeatedly irked PSG with Lille and Nice in recent times, and Arsenal manager Mikel Arteta. A former PSG player, Arteta's reputation has grown across the continent of late by leading Arsenal's slow resurgence, although the Gunners' possible return to the Champions League could make any PSG approach tricky. Fellow former Paris midfielder Thiago Motta, currently coach of Serie A club Spezia, is also mentioned by the sports daily as a possible option given his knowledge of the PSG dressing room, repeatedly stating his desire to coach Paris and his strong relationships with Leonardo and Nasser Al-Khelaifi.