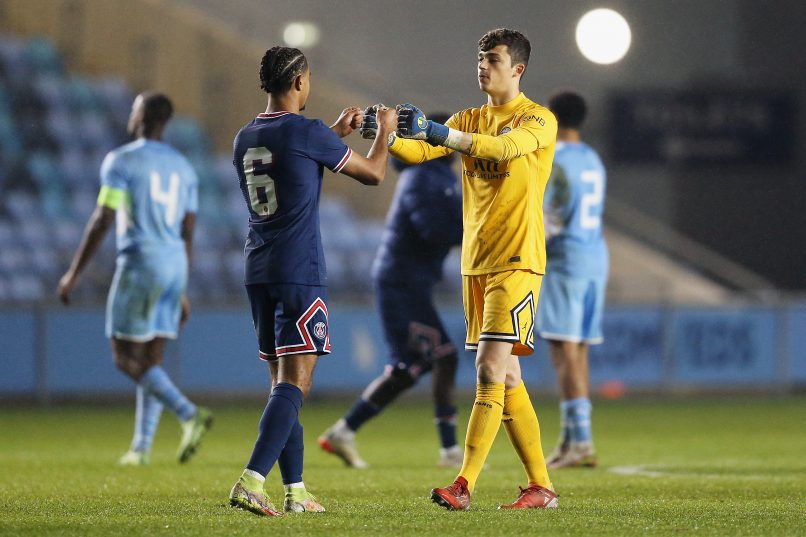 PSG extend goalkeeper Lucas Lavallée's contract to 2025
As reported by the club, PSG have agreed to extend young goalkeeper Lucas Lavallée's deal at the club all the way to 2025.
The 19-year-old Lavallée is the latest PSG youngster to sign a new deal as Paris look to tie a group of academy prospects down to new contracts to ward off potential suitors after losing other talents to rivals in recent years.
Just this week, PSG met with highly-regarded young player El Chadaille Bitshiabu's agents over the defender's future and also signed 17-year-old centre-back Younes El Hannach on a professional contract, lasting until June 2025..